Talking less and smiling more is good strategy for life...The less we talk, the easier it is to listen; the easier it is to pay attention to what's going on around us and within us; the easier it is to see that we're all the same in wanting and deserving to be happy; the easier it is to notice someone else's suffering and to offer love and compassion."

- Mark Davis Meditation
During my sabbatical, I often wondered: How will I share these personal experiences with the St. Luke's community when I return? Talk Less, Smile More is my answer. I hope you enjoy this 15-minute Meditation. Our students received my story with warmth and encouragement (see photo below: a room of teenagers willingly join in a lovingkindness practice).
This sabbatical was a gift. This Meditation was a privilege. These students are a joy.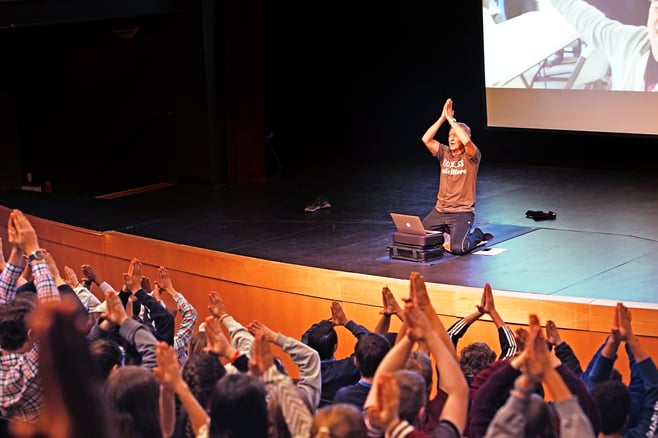 You may also enjoy:
Student Leadership: The Power of Compassion
---
Get our latest blog posts!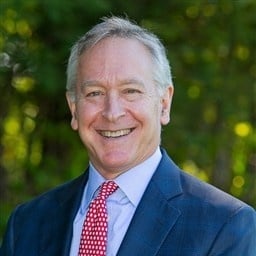 Before retiring in the summer of 2022, Head of School Emeritus Mark Davis was at the helm of St. Luke's exceptional rise over the last 20 years. As a forward thinker, and known for his ability to inspire innovation while preserving tradition, Mark was focused on what students will need to thrive in the future. He often wrote about ethical leadership, deeper learning, and mindfulness in education.