Finding the right school is among the most important parental decisions you will make because the faculty and staff at that school will raise your children with you. The first key step is understanding your family's priorities — what matters most to you.

Start by thinking backward and considering the kind of young adults you hope your children will become. What are the adjectives you hope will describe these eighteen-year-old versions of your little people? Then explore the foundational elements of each school guided by your vision.
The Mission Matters: A school's mission is a promise to families and should be concise, clear, and aligned with your values. If it's a kitchen sink of buzzwords, that may be a red flag. St. Luke's Mission is timeless: an exceptional education that inspires a deep love of learning, a strong moral compass, the commitment to serve, and the confidence to lead.


Meet the Head of School: The most important responsibilities of Heads of School are shaping the culture and hiring; the school is a reflection of the Head of School. I've served as a school head for many years, and my colleagues have known exactly what is most important for them to bring to school: high academic expectations, caring relationships, an innovator's mindset, a great sense of humor, and the commitment to help create a joyful childhood for students. I highly recommend speaking with as many community members as possible — students, faculty, and parents — to see if the Head of School's speeches and the school's marketing matches students' experiences. Is the Head truly committed to the development of the human potential of every student?


A Forward-Thinking Philosophy: The best schools need to ensure students are ready, not for the world we've known, but for the world they will enter. The 21st-century world of university study and the world of work rewards different mindsets than in the 20th century. Cognitive science and educational research point to teaching methods that activate and accelerate memory and long-term learning. In a world of expanding data, students need skills that enable them to look at any system, product, or experience to make them better. If my family was flown back in time and considering a school for our three children, I would want to understand the faculty and staff members' commitment to brain-based learning methods and personalized education for each student within a culture that develops strong, moral, balanced young adults.

Students will hit their career strides in the 2040s and 2050s, so they need an education that considers learning about emerging, applied technology to be as important as any other core subject. Students need to be well versed in the humanities as well, so they can manage all the implications of STEM innovation, from biochemistry to AI, within a moral and ethical framework.

This forward-thinking will help ensure

a St. Luke's education remains exceptional into the future.
Get our latest blog posts!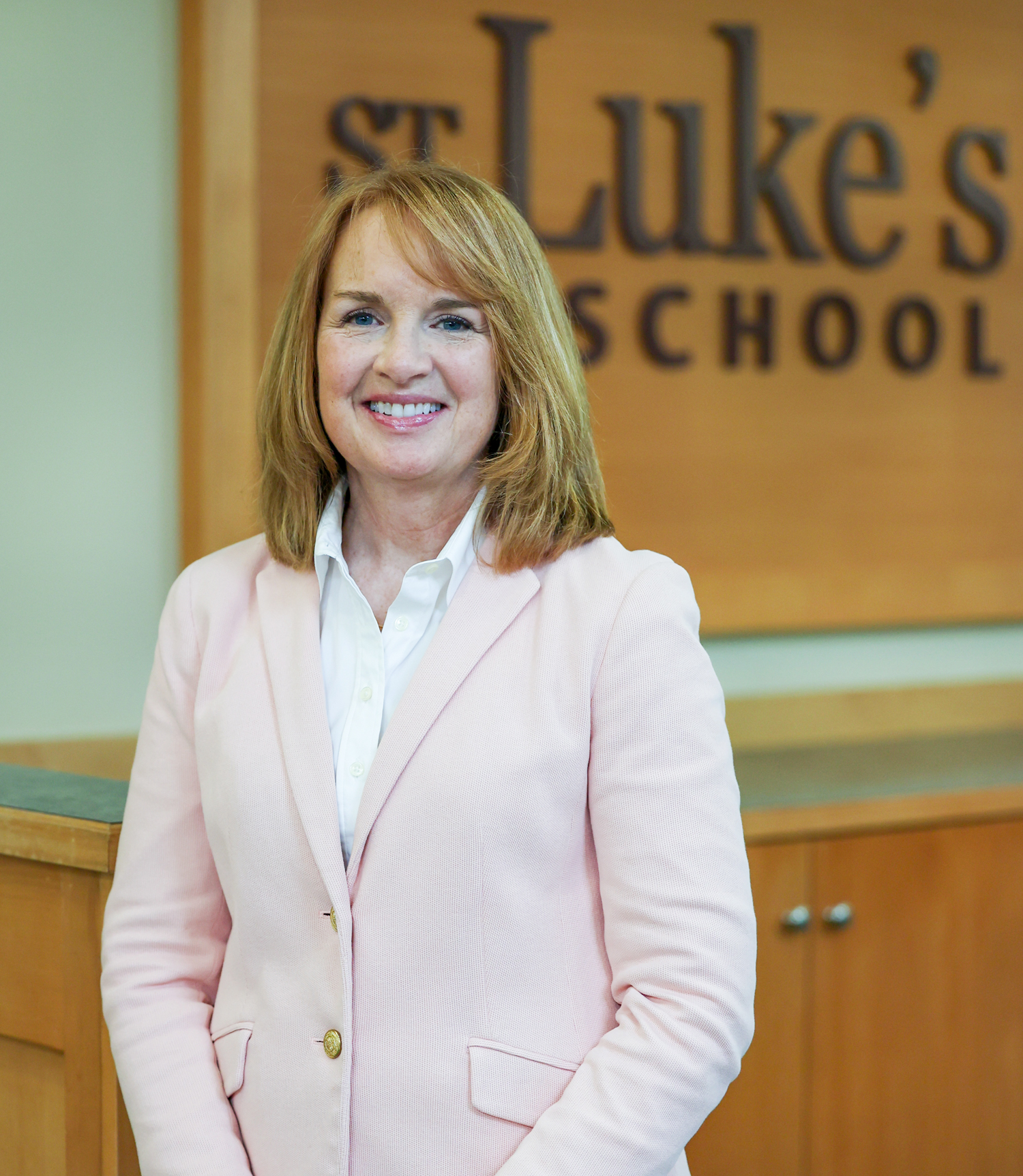 Mary Halpin Carter, Ph.D. is St. Luke's 11th Head of School and a lifelong educator. Dr. Carter believes education is ultimately about discovering students' full human potential and that schools are obligated to produce the graduates the world needs: educated, moral, altruistic and confident in their ability to contribute their distinctive gifts to the community.