I'm sharing a great piece that appeared in the local news today:
St. Luke's Leadership: Learning From Legends
Students Experience the Power of Brand
Imagine learning how to launch a business concept before leaving high school. The Power of Brand offers St. Luke's students the chance to do just that while being mentored by some of marketing's top minds.
The Spring 2023 Power of Brand connected students with two industry icons: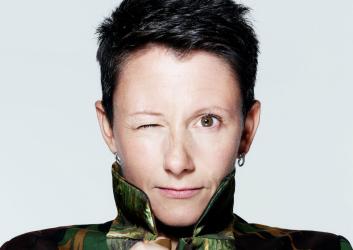 Ellie Norman, Chief Communications Officer, Manchester United, Former Global Director of Marketing & Communications, Formula 1 (Marketing Society Profile)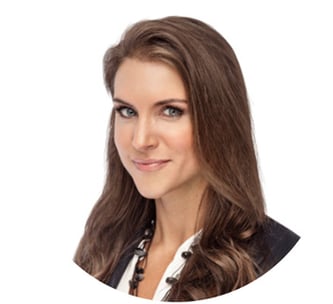 Stephanie McMahon Levesque, former Co-CEO, Chairwoman, and former Chief Brand Officer of WWE (Women Business Collaborative Profile)
Lesson One: Brands Shape Culture
Sixteen students joined the four-week course, beginning with a Power of Brand overview from St. Luke's parent and trustee Chris Wearing, Chairman of Teneo International. Wearing highlighted the influence brands have on culture and the growing consumer expectation that companies have purpose and stand for something beyond profit.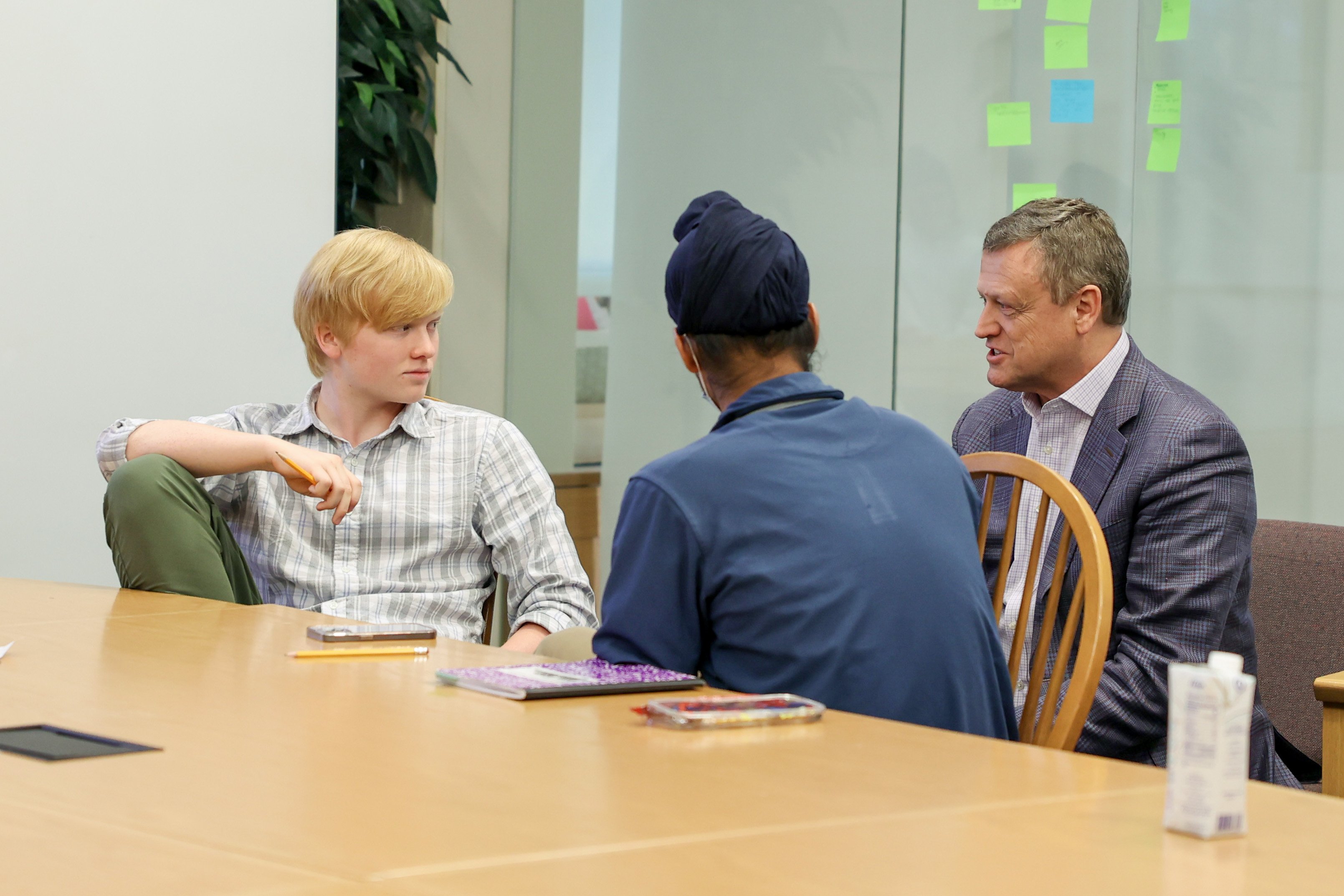 Chris Wearing kicks off The Power of Brand with entrepreneurial students.
Lesson Two: Bringing Ideas and Values to Life
As the young entrepreneurs began fleshing out ideas, they received project development advice from David Pakman, Managing Partner at CoinFund and Co-Founder of Apple's Music Group. Pakman, a St. Luke's parent and former trustee, asked clarifying questions, pointed out concept strengths, and flagged challenges.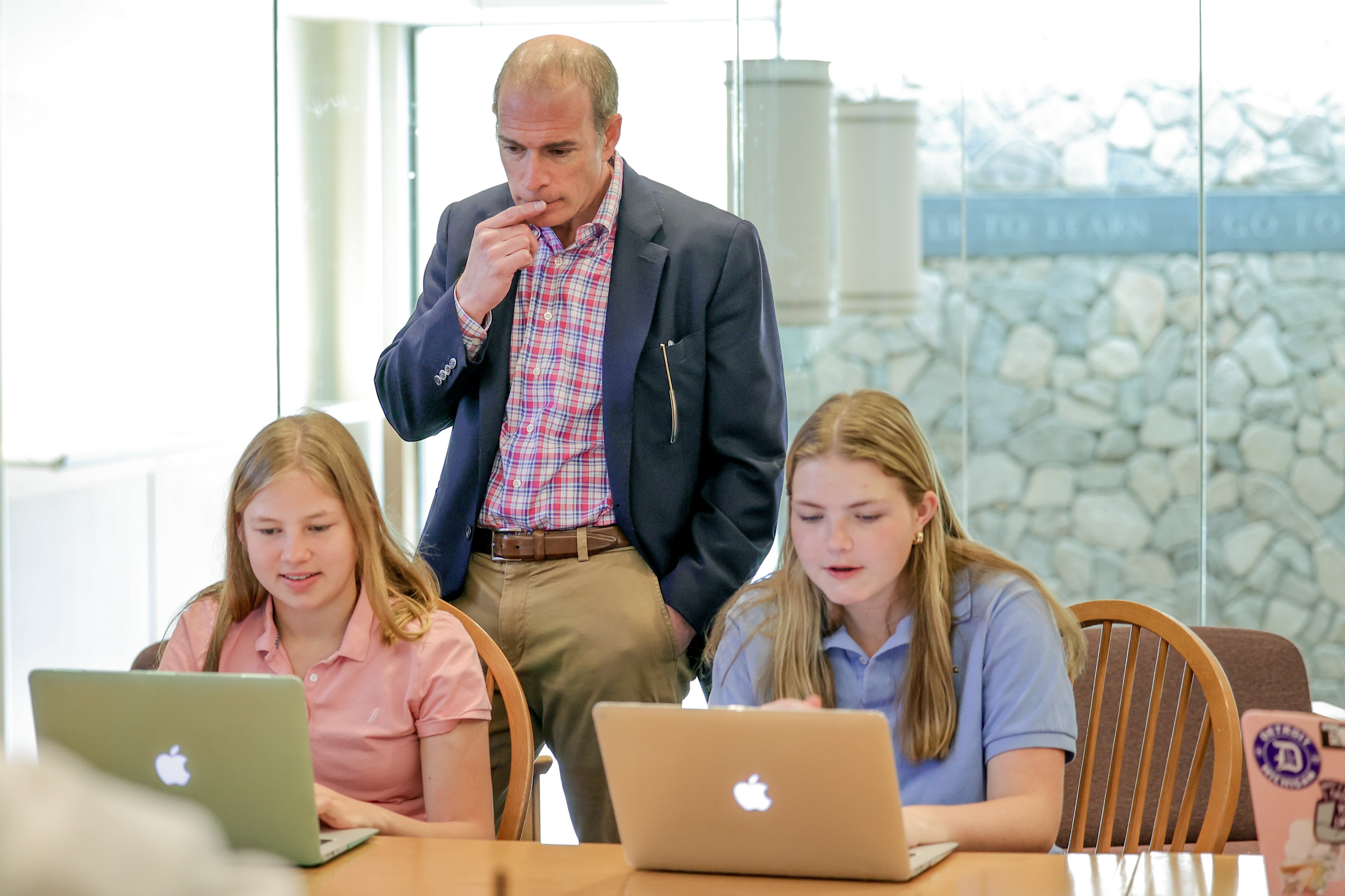 David Pakman was a guest mentor at all four The Power of Brand mini-courses.
Lesson Three: Say Yes, Know Your Customer, Find Your Superpower & More
The excitement was palpable as Ellie Norman, Chief Communications Officer at Manchester United, joined the class virtually from her office in England. Norman, a highly sought-after speaker and brand innovator, shared her professional journey and secret to success ("I said yes to everything."). Norman answered questions from the class about her career and the Manchester United brand (see video below).
"You always hear people say build relationships and find your mentors," said ninth-grader Olivia Tate. "This was the first time someone explained how to do it." Classmate Madeleine Levin agreed, adding: "It was cool to hear how someone worked their way up. I liked that she said yes to everything when she was just starting out. And you can tell she still does that because she said yes to the Manchester United job even though marketing soccer was new to her."
Lesson Four: Pitch Your Ideas to a Mega Brand Champion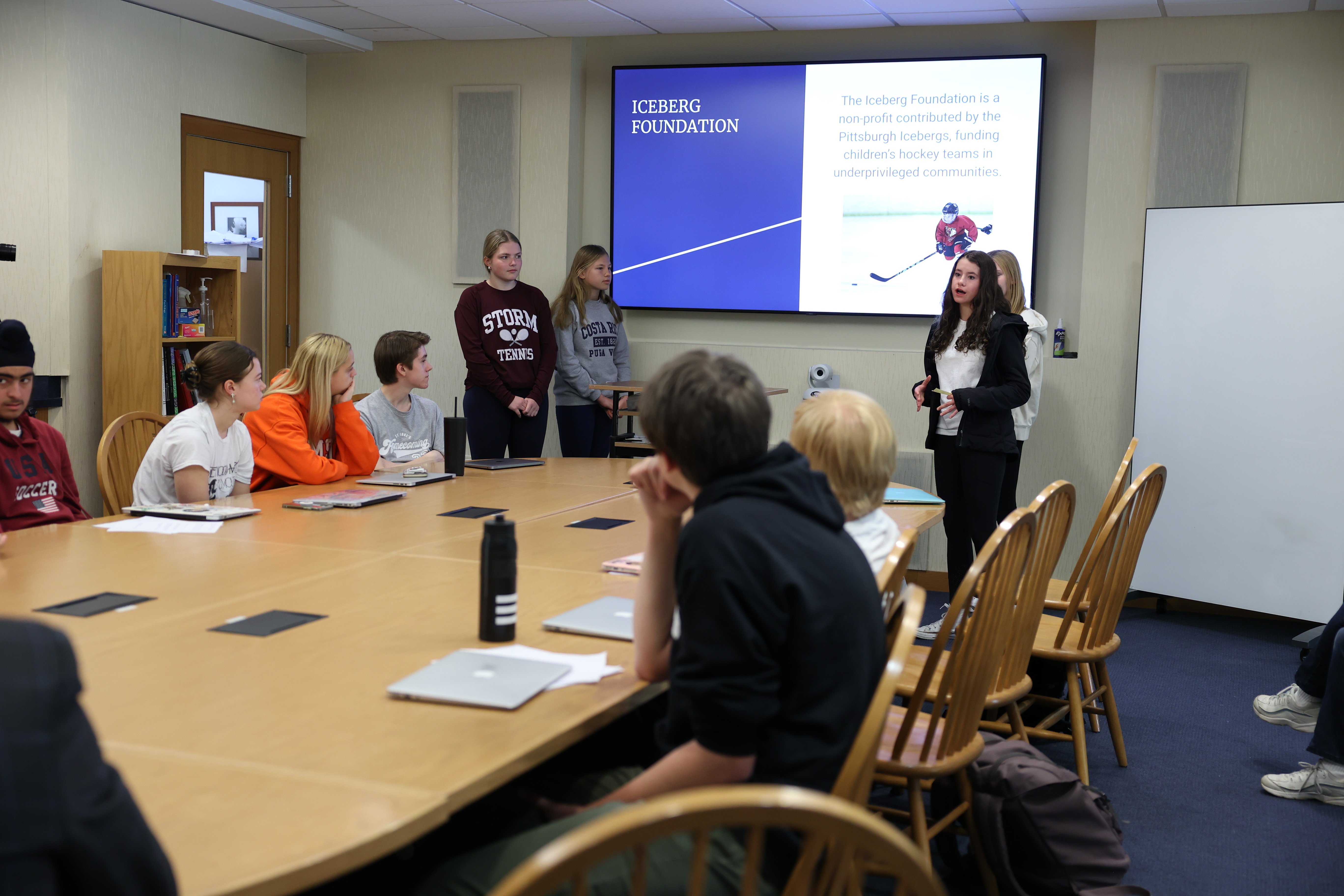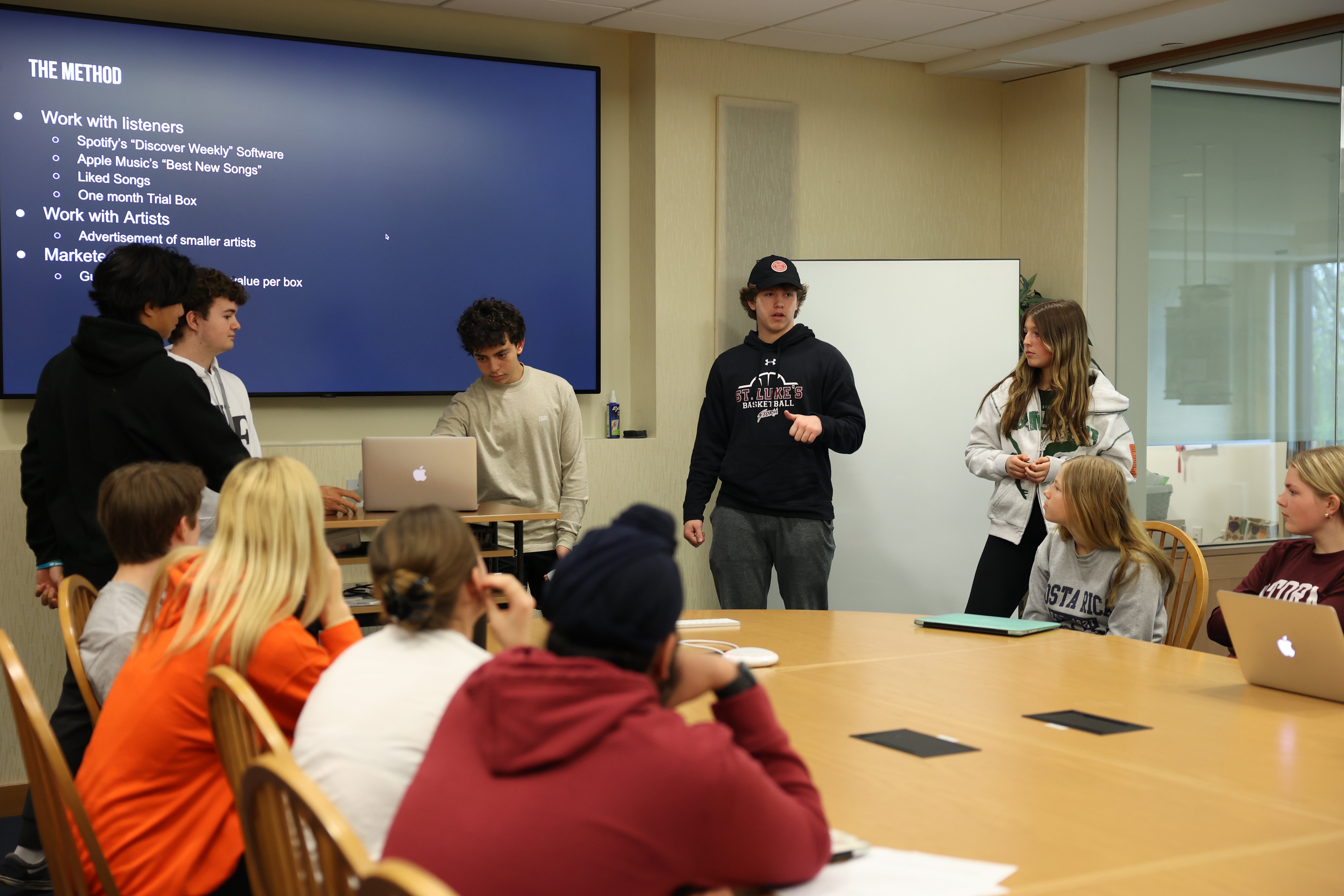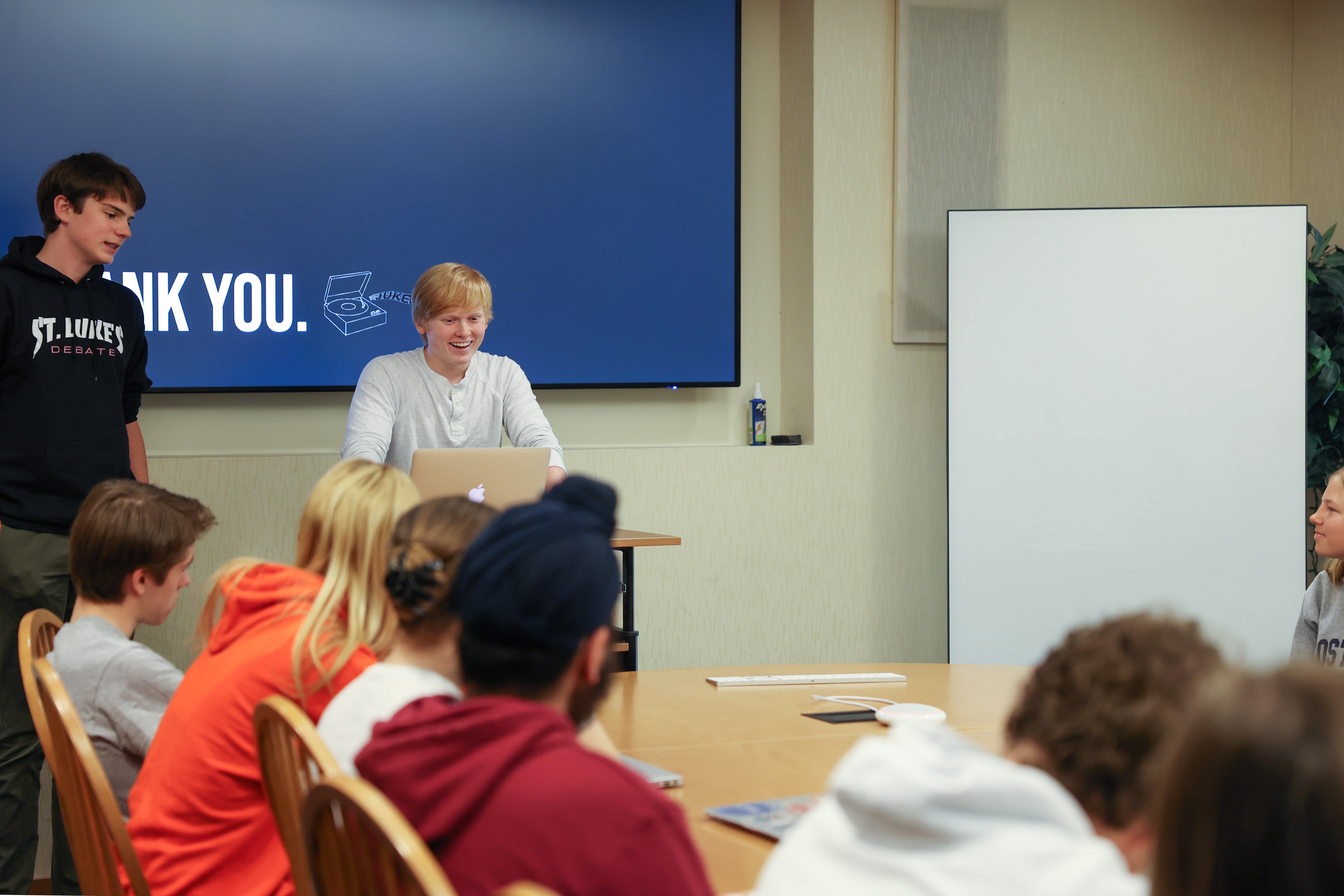 For additional photos, please click here.
The Power of Brand culminated with students presenting concepts to guest judge Stephanie McMahon Levesque, former Co-CEO and Chairwoman, and past Chief Brand Officer of WWE (and St. Luke's parent). Four groups pitched ideas: a monthly music service that sends subscribers swag based on music preferences; a social platform that allows users to share medical experiences; a vegan baseball mitt; and a hockey team that makes the sport more financially accessible.
Teams described their product concepts and vision for the brands. Levesque encouraged students to elaborate on ideas and offered constructive feedback. After providing guidance to each team, she shared the "most important rule of communication" and drove home the need to stay true to your brand—adding that every student has a personal brand to protect (see video below).
"This was the fourth iteration of The Power of Brand," said Kate Parker-Burgard, Director of the Center for Leadership. "We have been so fortunate to have legends working alongside us. Our students may not fully realize how remarkable it is to have this level of mentorship this early in life. It may not hit them until they enter the working world that the likes of David Pakman, Ellie Norman, and Stephanie McMahon Levesque personally advised them. Thanks to Chris Wearing, they've had some extraordinary experiences through this course. I know students will pay it forward by sharing their own time and expertise in the future."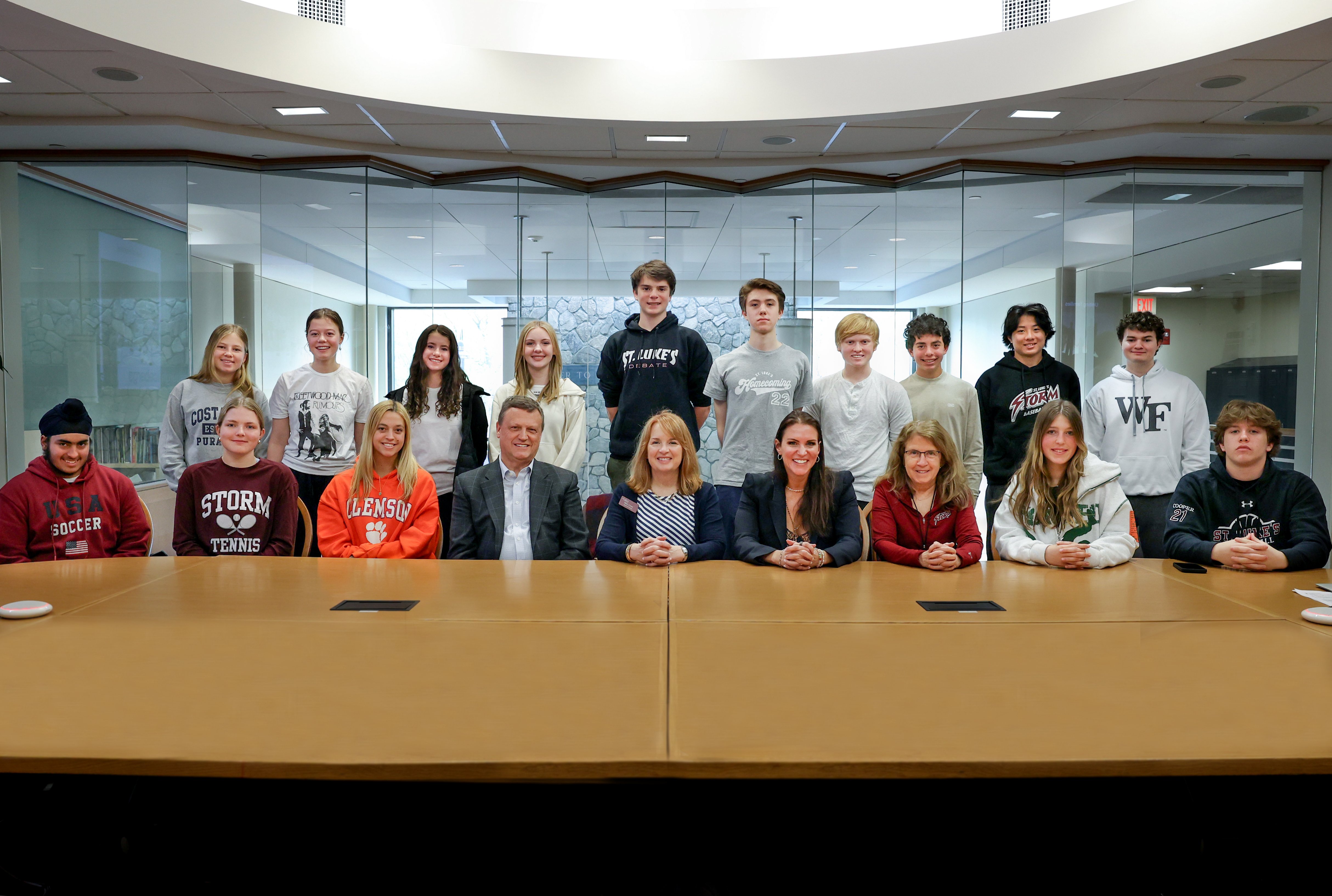 The Power of Brand mini-course graduates with Head of School Mary Halpin Carter (between Wearing and McMahon Levesque)
Previous judges and mentors for The Power of Brand include Charlie Denson, former Brand President of Nike; Mike Gaumer, President of Vineyard Vines (SLS parent); Pam Kaufman, President Global Consumer Products & Experiences for Paramount; Greg Lyons, CMO of PepsiCo (SLS parent); Ian & Shep Murray, CEOs & Co-Founders of Vineyard Vines; Rich Riley, Co-CEO of Origin Materials and former CEO Shazam (SLS parent and trustee); and Gail Tifford, former Chief Global Brand Officer of WW (Weight Watchers).
For additional photos, please click here.
Read More:

Leadership Lab: The Confidence to Launch
Get our latest blog posts!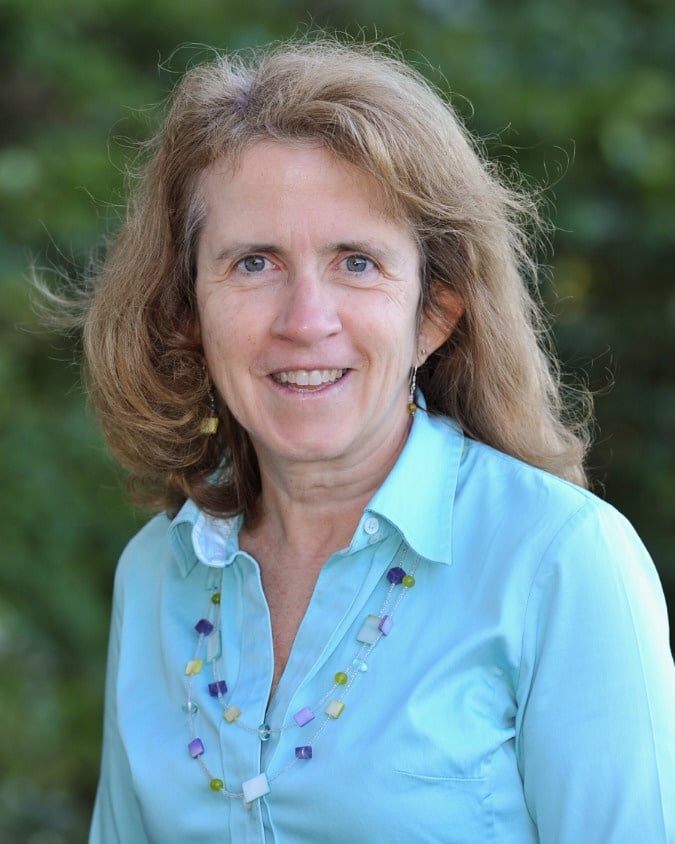 Kate Parker-Burgard is St. Luke's Center for Leadership Director and has been at St. Luke's since 2003. She served as St. Luke's Director of Character Education for many years before assuming her current role in 2018. Kate holds a BA with a concentration in Religion from Hamilton College and a Master of Divinity degree from Union Theological Seminary. She was ordained into the United Methodist Church. She is also a member of the Board of the Foundation 4 Orphans.