Before Martin Luther King, Jr. Day, I always read at least some of
King's Letter from Birmingham Jail
. I often find myself thinking back to a moment in King's life seven years earlier. On the Civil Rights Study Tour that history teacher Jason Haynes, and Dean of Students Noel Thomas, and I were lucky enough to lead with students, we visited the Dexter Parsonage, where the Kings lived in Montgomery, Alabama. Dr. King was just 27 years old when he was asked to lead the Montgomery Bus Boycott, a boycott he thought would take a couple of days and ended up lasting almost a year.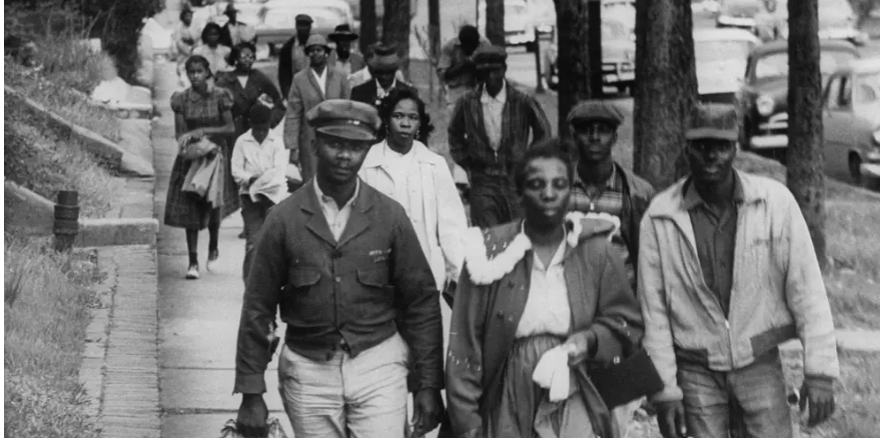 Walking to work to protest segregation during the Montgomery Bus Boycott
On the tour, we saw the scars in the front porch from when the Kings' house was bombed by white supremacists trying to kill him or at least scare him away from the work. We saw the dining room table where the Southern Christian Leadership Conference met and the telephone where Martin and Coretta received anonymous threats. But what left the biggest impression on me was when the tour guide brought our group into the tiny kitchen. With its Formica dinette set and cotton curtains and 1950s appliances, it seemed an unlikely place for a transformation, but a transformation is what happened there for King one night in 1956.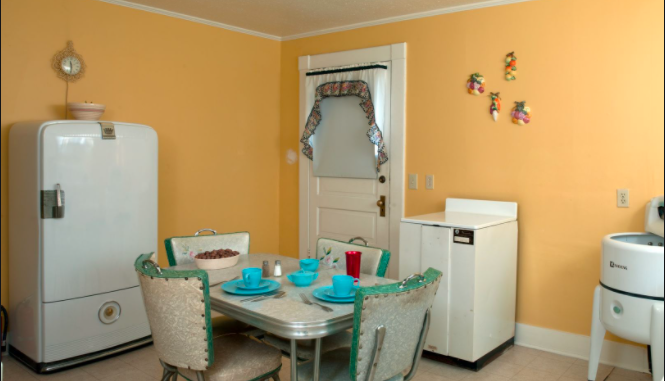 Kitchen in the Dexter Parsonage
Our tour guide played the speech where King told the story of how he wanted to give up, how he lost his courage, and how--alone at night--he made a pot of coffee and sat at his kitchen table and prayed and found his way forward. As we huddled in that same modest kitchen, I looked at Jason's face and Noel's face and our students' faces and felt the power of the moment. On MLK Day, I am reminded that hope and courage are real, and that they can come from the unlikeliest places.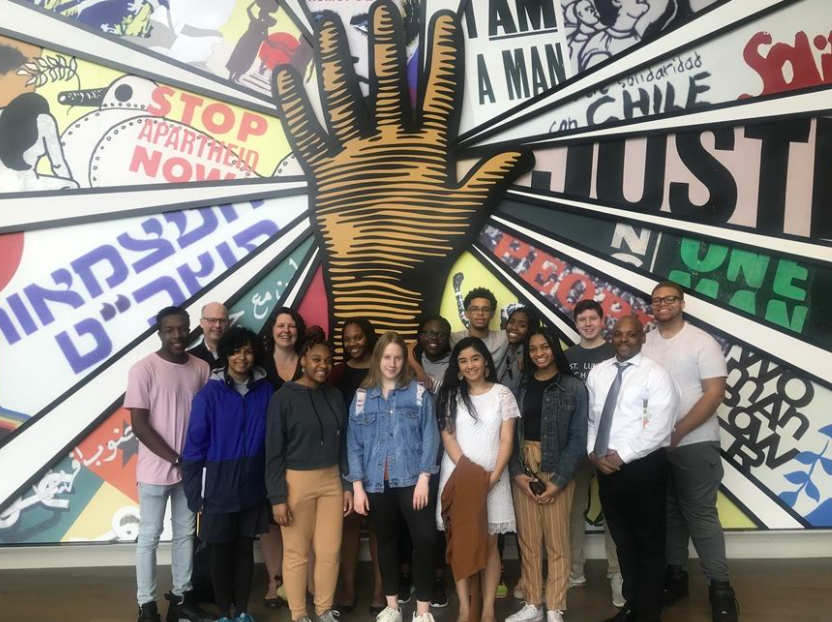 St. Luke's Civil Rights Study Tour
Get our latest blog posts!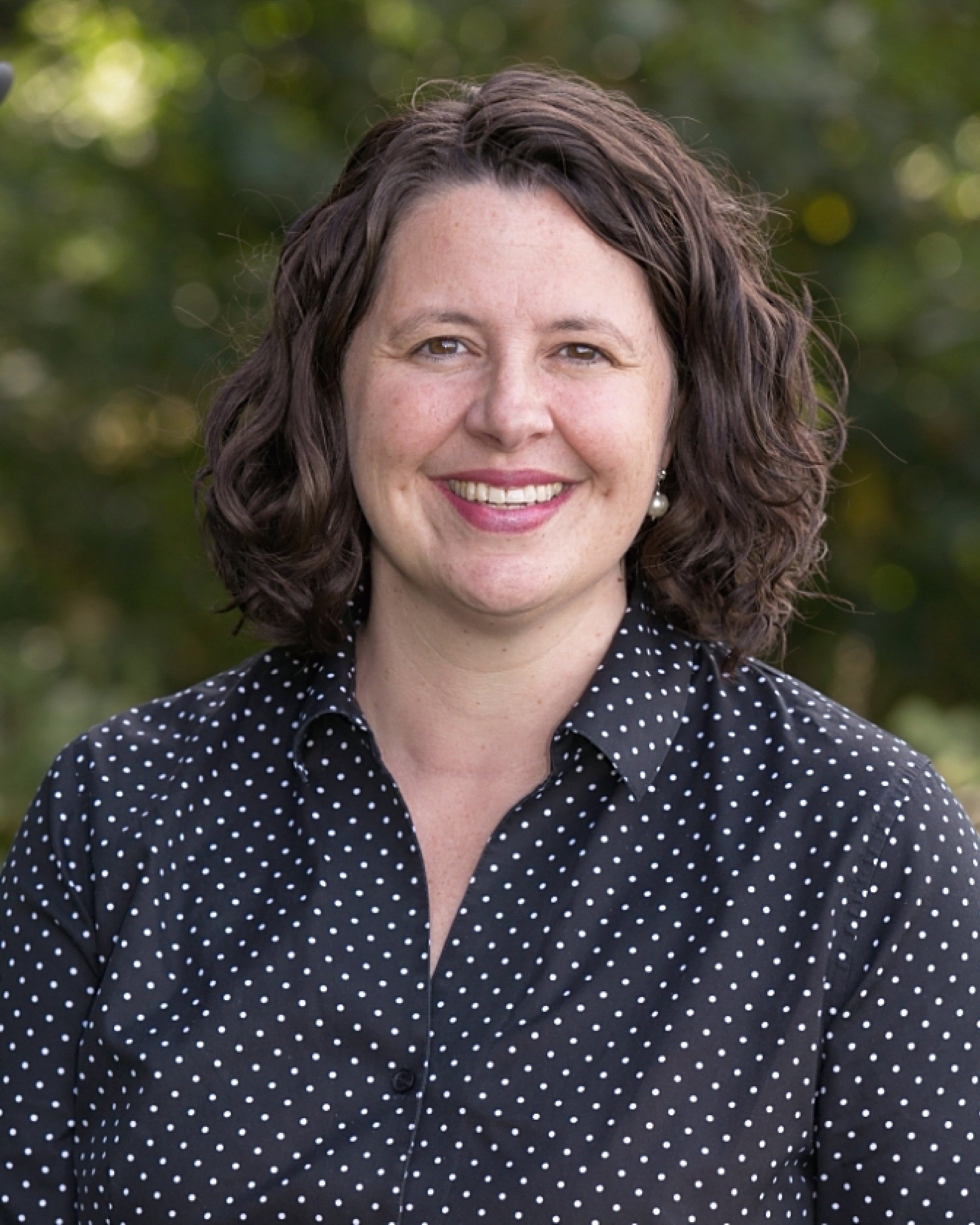 Liz Perry is St. Luke's Head of Upper School and an English teacher. Liz believes in experiential education and empowers her team to be bold and creative as they strive to inspire love of learning. Liz is a Lead English Teacher and coordinates the diversity strand for the Summer Institute at the Klingenstein Center, part of Teachers College at Columbia University.