When an exceptionally successful individual says "I'm going to give you four bits of advice," most people are all ears. Such was the case when Christopher Wearing spoke with St. Luke's Students as part of the Center for Leadership Lunch & Lead series.
Wearing, a New Canaan resident, is the Vice Chairman of Teneo Holdings, Chairman of Teneo Consulting, and CEO of Teneo Sports, a global CEO advisory firm. He is also a parent at St. Luke's and Vice-Chair of the Board of Trustees. Though he has spoken to large audiences and presented at the United Nations, Wearing confided to students that he was "terrified" to speak in this more intimate setting with them.
He had nothing to fear; students were completely engaged by his candid, funny, and relatable journey from rebellious student to successful business leader.
Chris Wearing's "Four Bits of Advice"
1. Find What You Love: It's OK if you don't know what you're passionate about yet. Keep trying things and find out what you love to do. Passionate people attract other people. They'll believe in you. People will not follow those who lack a strong belief in what they are doing.
2. Raise Your Voice and Your Hand: Speak up. Say what you want and what you are willing to do. You won't get to do everything you want but you'll get none of it if people aren't aware of your goals. Volunteer for projects, suggest ideas. Wearing, who is English, volunteered to go to America very early in his career. He came—and he never went back.
3. Create a Network—Now: Wearing began building his network at the University of Oxford, and still has deep relationships with his friends from school (who happen to be running Oxford University, the Wall Street Journal, and many businesses). Wearing told students that networking "starts here and now" and should include a diverse universe of people with experiences and backgrounds different from their own—"Breadth more than depth."
4.Find Moments of Influence: According to Wearing, the ideal culmination of finding what you love, raising your voice, and building a strong network, is realizing you have the power to make the world better. Wearing uses his influence on several philanthropic boards. He also helped found NPower which brings much-needed technology to many nonprofits across the country and creates IT jobs for thousands of veterans and underserved youth.
I love all these bits and in particular the direction to figure out what makes you tick, rather than following someone else's path. What struck me as I listened to Chris speak was how in sync he is with the CFL's motto—Find Your Voice, Make a Difference. I could not imagine a better person to share leadership lessons with our students.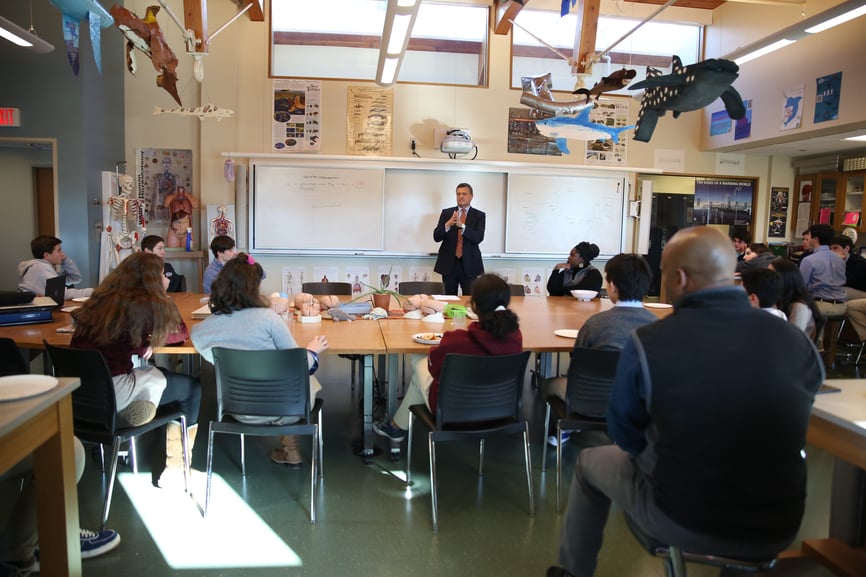 St. Luke's is a private, secular (non-religious) independent school in New Canaan, CT serving grades 5-12. St. Luke's mission: An exceptional education that inspires a deep love of learning, a strong moral compass, the commitment to serve, and the confidence to lead.
---
Get our latest blog posts!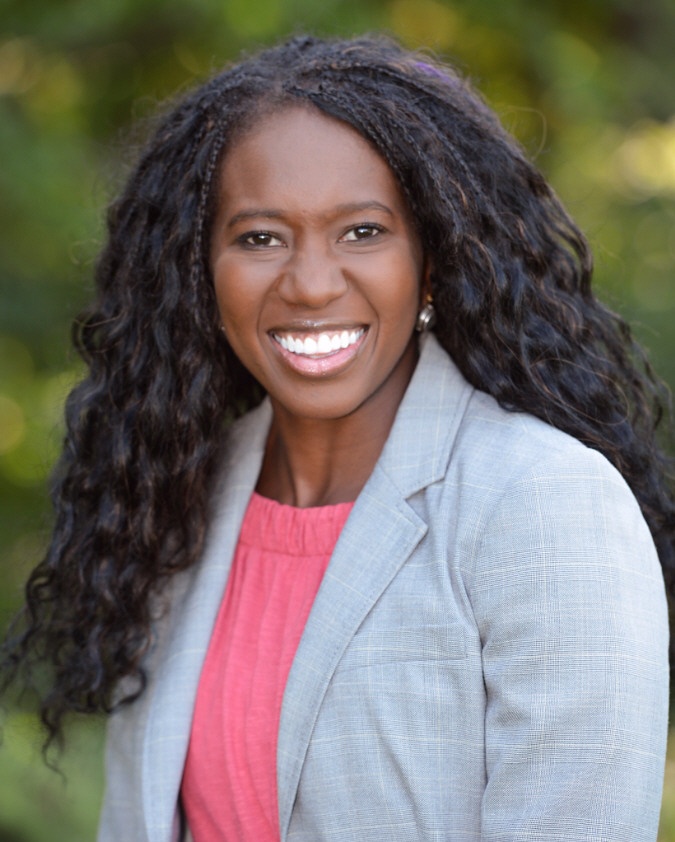 Dr. Stephanie Bramlett served as the Director of St. Luke's Center for Leadership and as our Director of Inclusive Excellence. She is currently Director of Equity and Inclusion at Phillips Exeter Academy.