This was an exemplary collaboration across the divisions and a perfect example for Middle School and Upper School student-led learning

.

The projects came out great!
—Kim Gerardi, St. Luke's designLab educator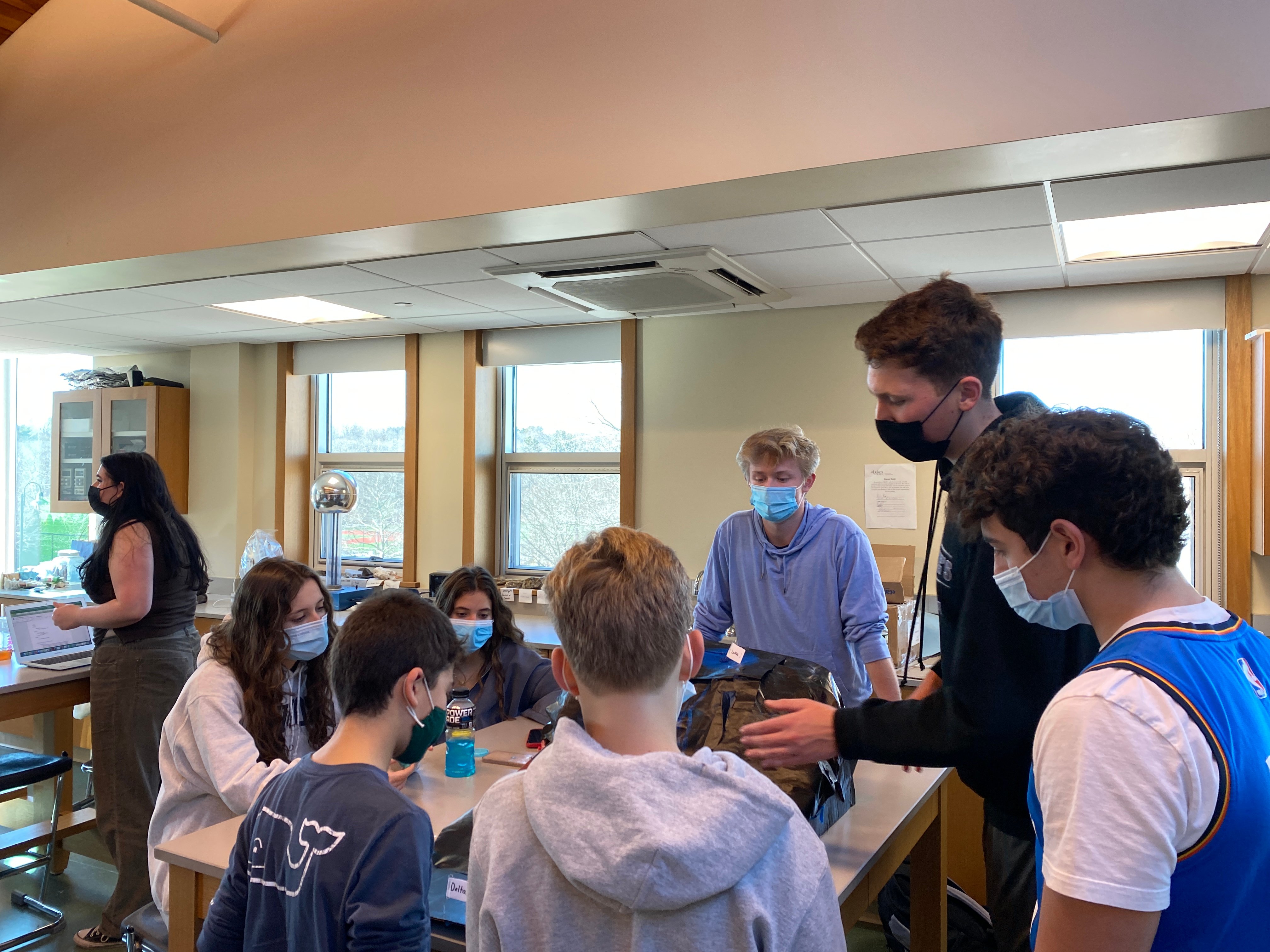 Students intently watch as Dylan West '24 explains his landform project
St. Luke's Upper School Geoscience class studied the landforms made by rivers and glaciers. Students were assigned a project to create a model that demonstrated their understanding of landforms, including their appearance and how they form. Since the project is highly tactile, I thought, rather than presenting to each other, it would be great to collaborate with the Middle School and have Geoscience students teach what they have learned to the younger students.
Check out the photo gallery.
I teamed up with Middle School science teacher Jeanette Thompson, who teaches sixth-grade Earth Systems. She was happy to bring her class to the Upper School Science wing for an in-house field trip and even created a scavenger hunt for her students to get more involved.
During their presentations, the Geoscience students made great efforts to engage the audience. A few of the presenters used colorful paper mache and others gave out candy prizes. It was great to see the collaboration, and the Middle School students brought out the best in my Upper School class.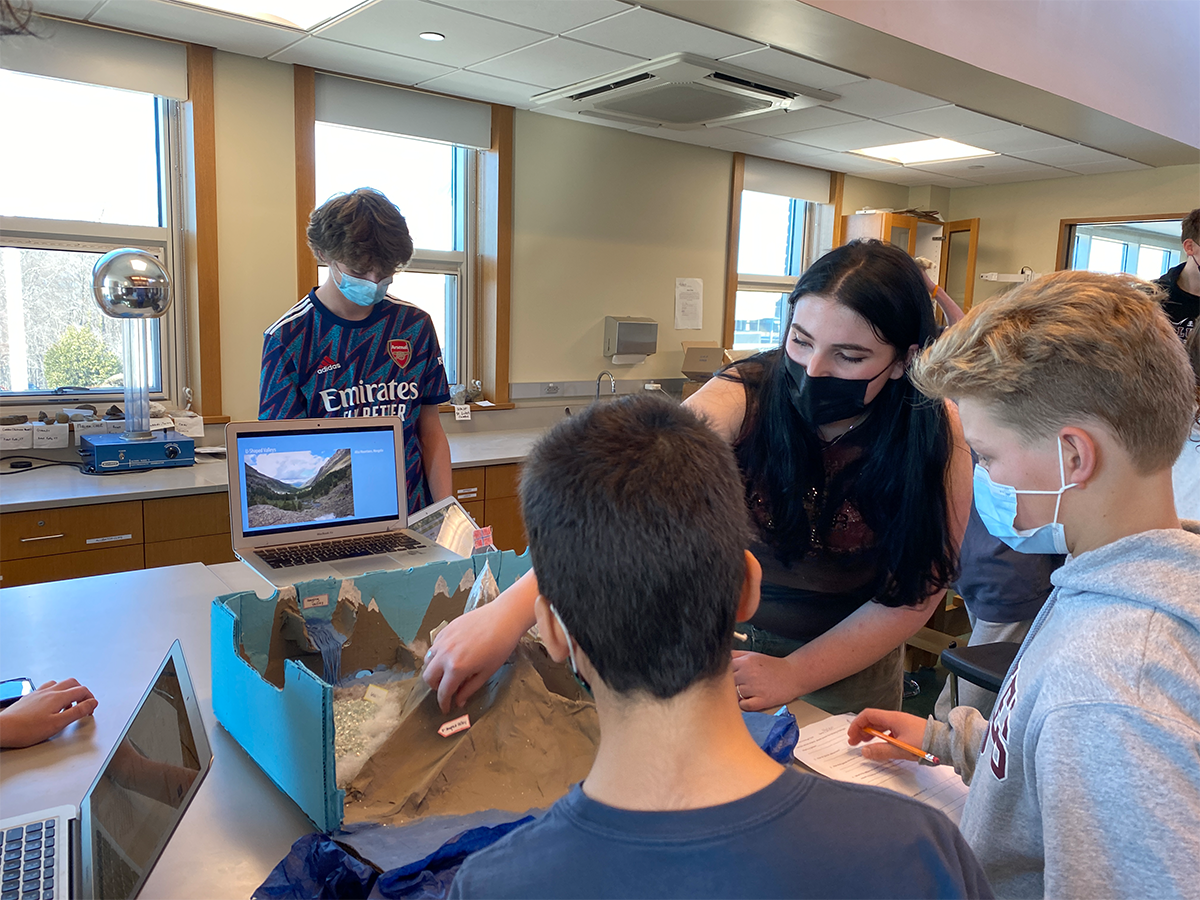 Zoe Troeger '22 teaches sixth-grade students about glacier landforms
This was the first time I had done this with my class, and I wasn't sure what it would yield. I asked my class for feedback, and here are a few of the points they shared:
Because we were presenting to the sixth graders, we felt more comfortable and relaxed, and therefore the information flowed easier. It was nice that the sixth graders posed questions for us which allowed us to go into more detail about what we were talking about and connect with the kids more. It was also just really fun to do something creative like this!

-- Catherine Clark '22, Cessa Lewis '23, and Abby Thomas '23
The sixth graders were invested and asked good questions. [They] wanted to learn.

-- Aren Cummings '22, Nick Besgen '22, Dylan Seth '22, & Sadie Lemkau '22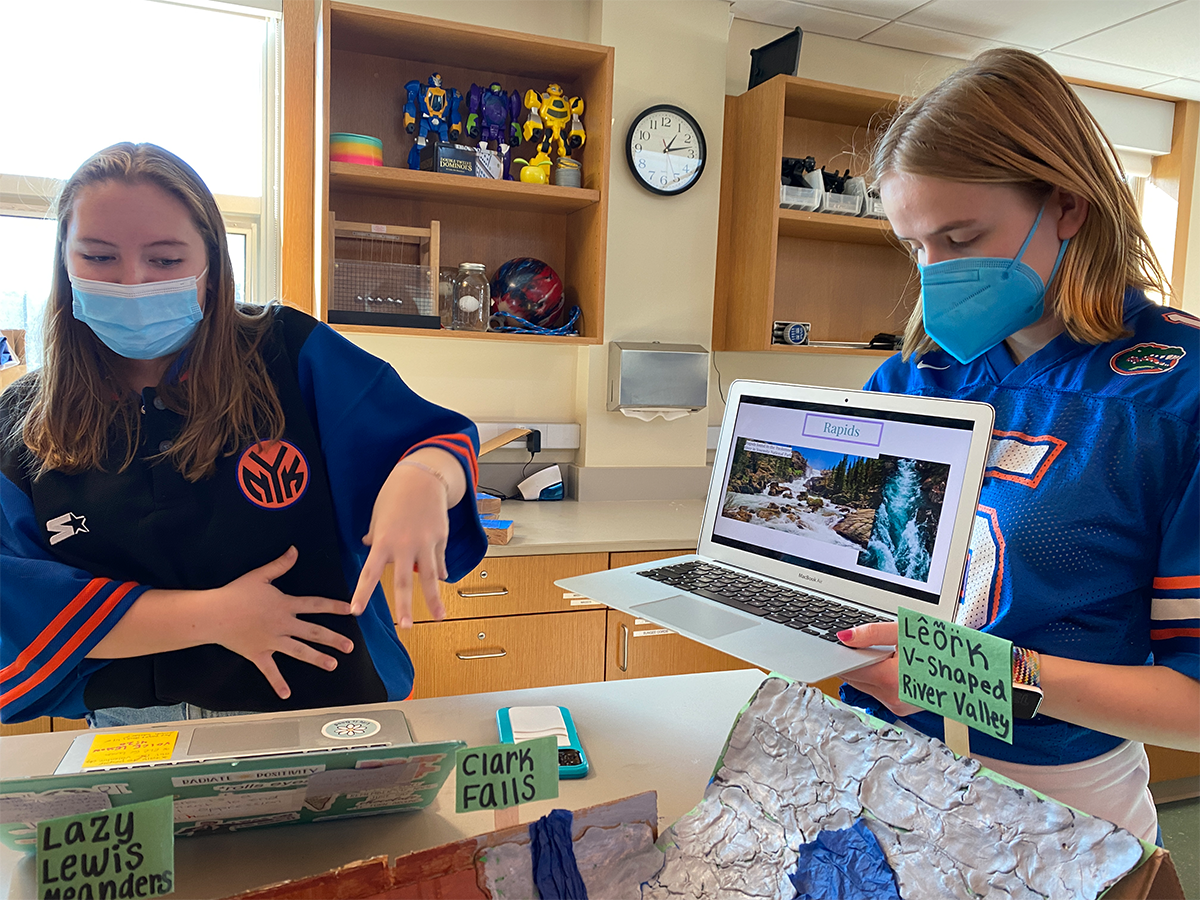 Catherine Clark '22 and Abby Thomas '23 present their landform projects with digital and 3-D models.
Jeanette Thompson commented, "The sixth grade had fun and learned something new. The US students did a fantastic job preparing and presenting."
To see additional photos, click here.
Get our latest blog posts!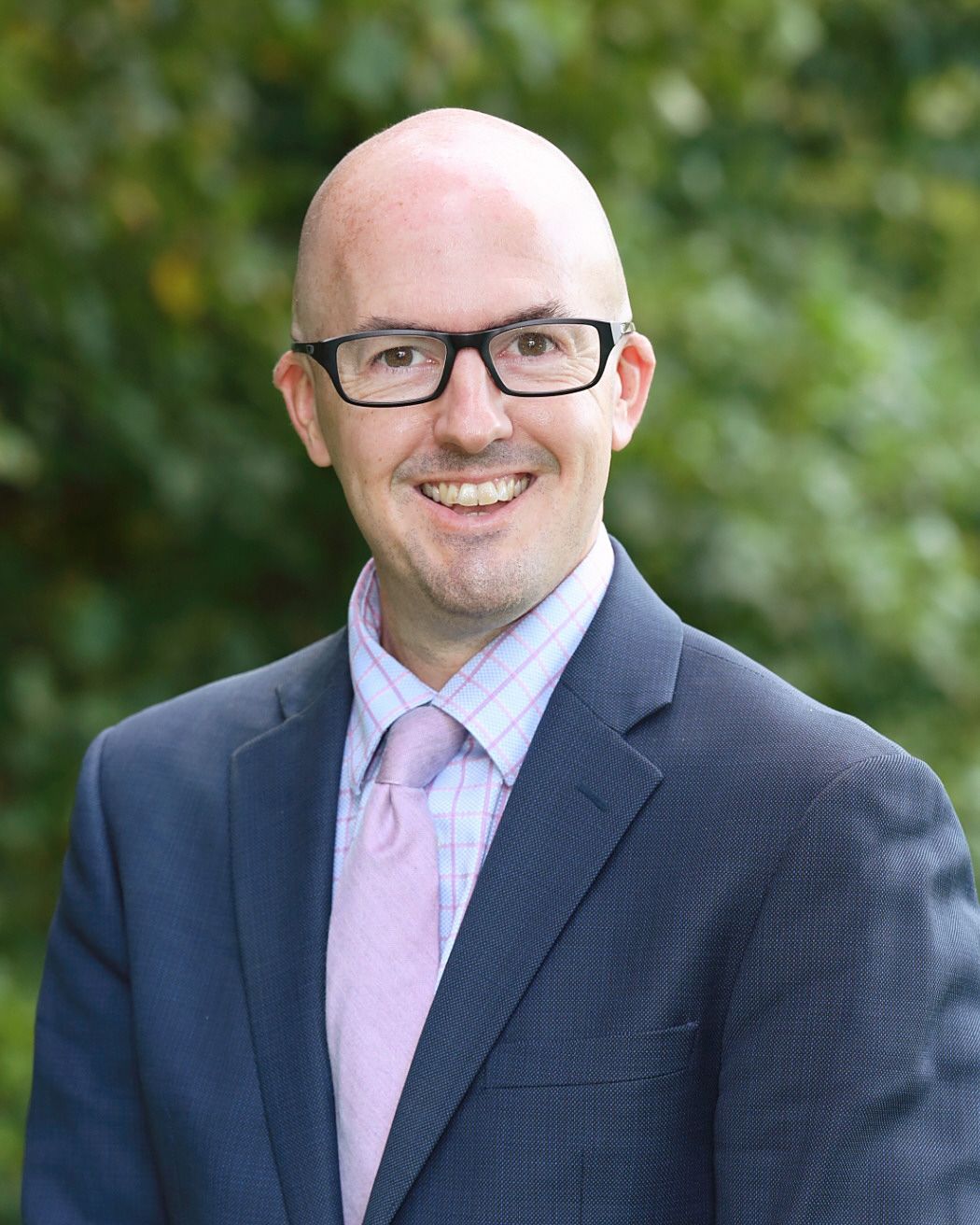 Joshua Schneider is an Upper School Science Teacher at St. Luke's School, teaching Physics, Advanced Physics, and Geoscience. He brings more than twenty years of experience to the classroom and is in his fourth year of teaching at St. Luke's. When not in the classroom, Joshua is often in the theater assisting with productions as a sound tech.