Contributing to the greater good is central to St. Luke's concept of leadership. Preparing students for a lifelong commitment to learning and social responsibility is at the heart of our work in the Center for Leadership. Beginning in fifth grade, our students learn that our lives have most meaning when we take what we love doing and figure out how it can help the world.
Strong leaders use their skills to move communities forward. They ask: how can I contribute and make a difference? Below is a reflection written by student leader, Connor Rosow '20. Connor started his school year sharing his talents with a Special Olympics Athlete. In return, he received what he describes as the most rewarding experience of his life.
By St. Luke's Junior, Connor Rosow
It was a cold September day when three teams of sailors united for an incredibly special weekend. On September 8th, we all met in Stonington, Connecticut for the Special Olympics Sailing State Games. After the brief opening ceremonies and a celebratory lunch, we got out on the water and began racing. I was a "Unified Partner" in the two-person dinghy class, which meant that I would steer the boat and control the mainsail (the larger of the two sails) while my partner Nicky, a Special Olympics athlete, controlled the jib (the smaller of the two sails). Once arriving at the race course, we were met with a shifty, 10-12 mph Northerly breeze, making for some close, challenging racing. In a tight battle with seven other boats, we finished Day One with a second in our division and a fourth overall. Then, it was off to the banquet dinner and dance at the local firehouse, where a group of local volunteers served a fantastic buffet for all of the competitors.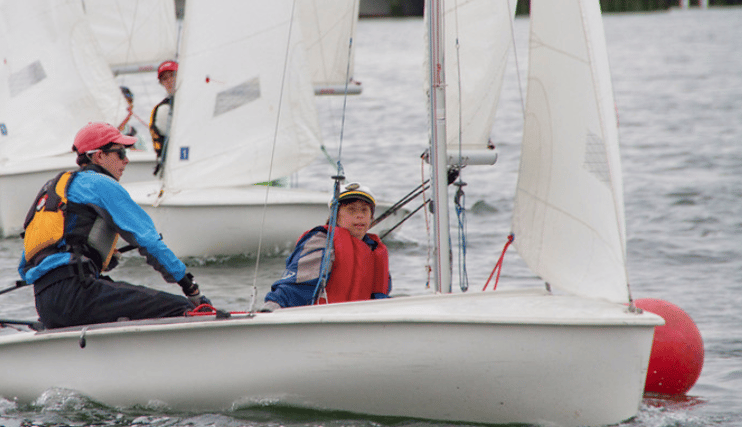 On Day Two, we arrived at the venue bright and early for another competitive day of racing. With fears of squalls rolling through in the afternoon, racing was restricted to the morning. In a building Northerly breeze, we competed in three races. Racing was close, with the times between first and last often being no more than 30 seconds, and Nicky and I were hard-pressed to beat the leader of our division and claw our way to first place. With boats flipping over around us as the breeze built earlier than expected, we battled our way to the front of the pack, and in the last race, crossed the line second, only about one second behind the leader. After that, we returned to the docks, where we were officially crowned first in division, third overall!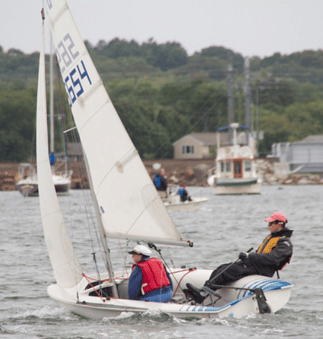 That weekend was one of the most rewarding experiences of my life. It was evident that Nicky was having a fantastic time, and I was extremely happy to be able to send her home with a gold medal. To see the smiles on the athletes' faces as we all raced was incredibly heartwarming and something I would not hesitate to do again. Sailing is not an easy sport to learn yet the athletes competed with grace, ease, and most importantly, enjoyment. It was an eye-opening experience, and I think that my perspective on how an act as simple as controlling a sail can create so much happiness has been completely changed. Now, I try my best to appreciate the joy in all of the little things I do, simply because of my experiences that weekend. To quote Nicky, "They were the best days of my life!"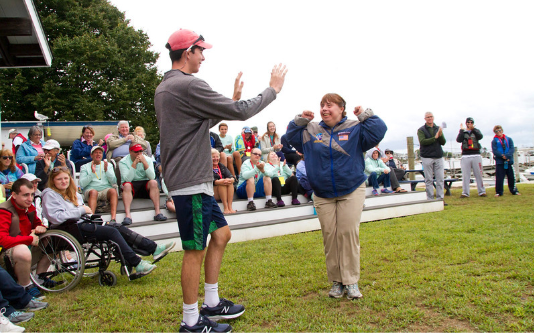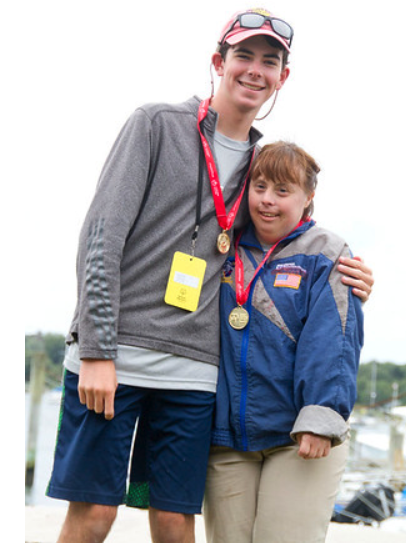 Get our latest blog posts!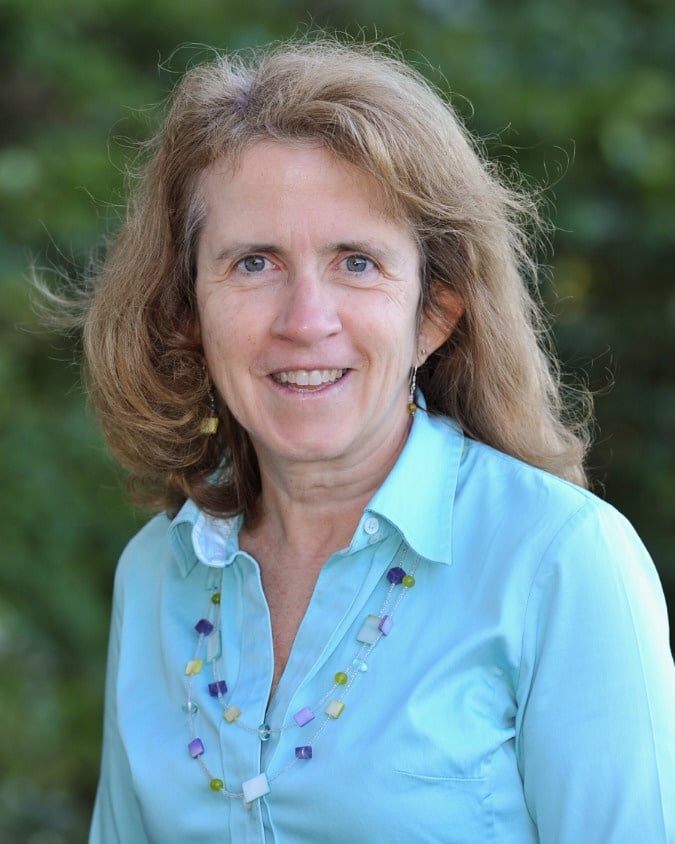 Kate Parker-Burgard is St. Luke's Center for Leadership Director and has been at St. Luke's since 2003. She served as St. Luke's Director of Character Education for many years before assuming her current role in 2018. Kate holds a BA with a concentration in Religion from Hamilton College and a Master of Divinity degree from Union Theological Seminary. She was ordained into the United Methodist Church. She is also a member of the Board of the Foundation 4 Orphans.