Finding the right school for your family can seem like an overwhelming task, especially if you are considering private school for the first time.
You're not alone. St. Luke's Admission Events
As Admission Director for St. Luke's School, I've met hundreds of parents who have been in your shoes. In fact, I'm one of them! Not so long ago, I was searching for the right place for my three very different children. I'm hoping my experience—on both sides of the admission process—can make your journey a bit less bumpy.
With that in mind, I boiled down all the things you might consider into six essential areas:
6 Essentials for Choosing the Right School for Your Family
1) Mission: This should be visible and if it's not, ask to see it. Really read it. It is the promise a school makes to families. It should be concise and clear—and align with your values. If it's a kitchen sink of buzz words, that's a sign the school does not have a strong mission (and won't be able to deliver).
2) Head of School: Who leads the school and how long has s/he been at the helm? Take the time to learn about the person in charge at the school (if it's hard to get info—that's a red flag). Ideally you will hear directly from the Head about the school's philosophy, values and pedagogy. There is simply no greater influencer of a private school's culture than the Head of School.
3) Goals for learning: Teachers should have goals in mind as they guide your children through their school years. These are thinking dispositions—such as curiosity and reflection— that students will benefit from throughout life. Can the school's academic leaders articulate those goals?
4) Innovation*: Education is often criticized for lagging behind the business world in terms of leveraging technology and rethinking age-old teaching methods. It's important that even traditional schools prepare students for the world they will enter after graduation. Ask your prospective schools for concrete examples of forward thinking.
*This has never been truer then throughout the Coronavirus pandemic. Please see SLSReady for an overview of how we ensure students receive an exceptional education on campus and online.
5) Campus Facilities: Space matters. It impacts how students feel, interact, and learn. When you enter a bright room, with a comfortable temperature, big windows with views of trees and grass, a large table with plenty of outlets and elbow room—now you're ready to work. As you visit each campus, ask yourself: Would I want to learn in this space?
6) Gut Reaction: When you visit a school, you will have a reaction. So many families describe "just knowing" they were in the right place. Your family's campus visit will be the most telling part of your research. This visit has everything to do with instincts that should not be ignored.
Trust me, the right school for your child is out there. You just need clarity about what's most important to your family and time to explore schools to find the right match. Newsweek's Five Reasons to Choose Private School may be another useful resource for you.
I would love to introduce you to St. Luke's. We have admission events, as well as virtual and private tours. I hope you can join us in one way or another very soon.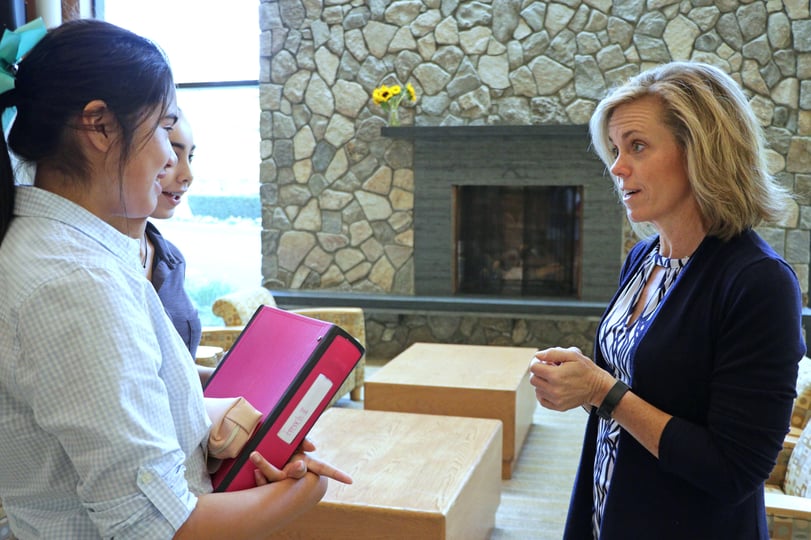 Ginny Bachman chats with St. Luke's Students
Get our latest blog posts!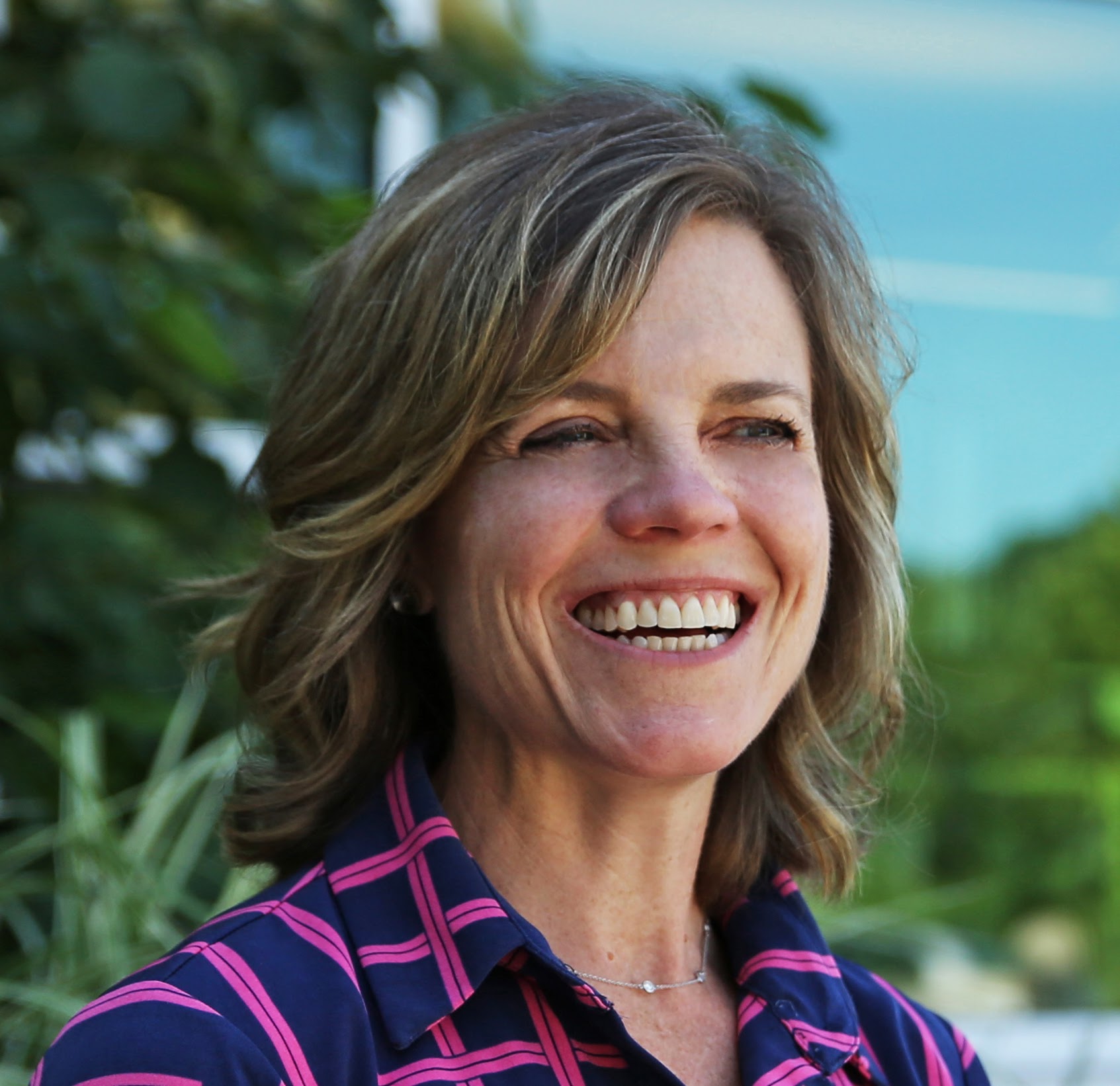 Ginny Bachman is St. Luke's Director of Admission & Financial Aid. She joined St. Luke's in 2008. Ginny enjoys really connecting with parents and students and watching each family's evolution through the years. Prior to St. Luke's, Ginny worked in a variety of marketing and finance roles for consumer products and software brands domestically and internationally. Ginny is best known for her big laugh and bigger heart.