The most powerful tools I have as an Admission Director are my ears. Parents are not shy about expressing their hopes, dreams and worries for their children. Instead of telling parents what St. Luke's has to offer, I listen and try to hear to what matters most to families. I do this when families visit St. Luke's for the first time, and again after they've been here for years. My reward? Deep understanding of the minds and hearts of private school families.
Below is an interview with Andrea Klein who pinpoints what she values most about her children's St. Luke's education.
Andrea crafted her own responses to my questions.
---
Andrea Klein
Andrea and her husband Spencer are parents to Tyler '15, Maya '18, and Summer '20. They reside in Stamford, CT.
---
Ginny: A good friend asks you if it's "worth" enrolling her young children in fifth grade—what would you say?
Andrea: Fifth grade is a truly magical place. It is the perfect combination of nurture and challenge so kids can be successful. The teachers are AMAZING. My kids as middle school and high school students STILL go back and visit Zurko! The fifth grade has its own own space and program which honors the children's developmental stage, but they are also a part of the larger community. They get a chance to know the middle and upper school kids and teachers. (I love this about SLS—you don't have to be in a teacher's class in order for them to know you and vice-versa). The kids in 5th grade are like the adored younger siblings of the school! Fifth grade is fun and supportive but challenging so kids can be successful. Starting their SLS journey early gives kids a solid foundation and a level of confidence that just kept building.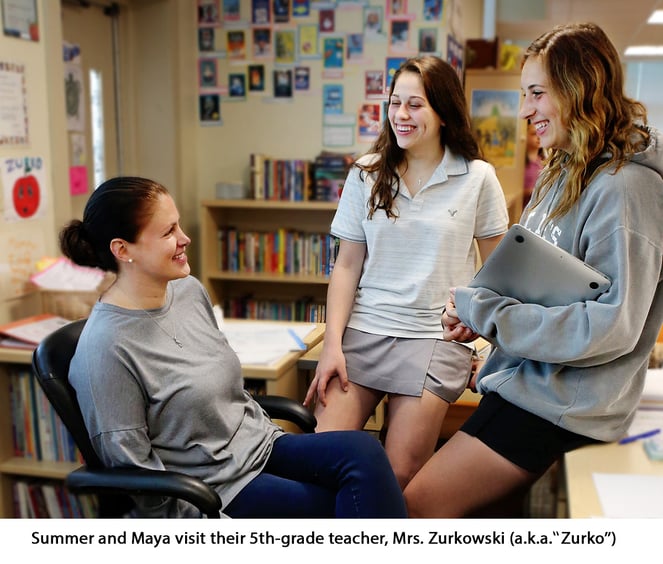 Ginny: We both had three kids go through St. Luke's and recently spoke about your middle child Maya. Can you share some of the changes you noticed as she progressed through St. Luke's over the years?
Andrea: One of the most significant changes I saw in Maya was her development into a self-advocating, confident student. Most significantly, she became a student who knew how to navigate when she did not know all the answers. She morphed into someone comfortable asking questions and seeking help when needed. The relationships with her teachers, honest feedback and encouragement were things that truly impacted her as a student and as a person.
Maya also really learned how to manage her time and prioritize. Being so active in athletics, she had to develop strategies for juggling school work, practices, games, and an active social life. Through the support of her teachers, coaches and peers she prepared herself for college and life with the development of these skills.
Finally, Maya was always an empathetic, kind person. Throughout her time at SLS, we saw her stand up for her beliefs, encourage others and advocate for herself and others. The positive role models at school and community service activities have been instrumental in helping her become an even better person.


Ginny: Can a school really teach leadership?
Andrea: SLS definitely played a major role in developing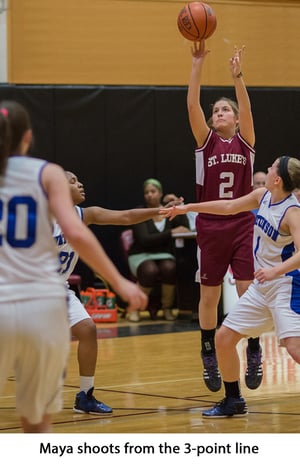 leadership skills in my kids. There are opportunities everywhere and SLS encourages students to take advantage. Some kids are natural leaders and others need to work at it, as you would any skill. Small opportunities such as leading discussions in the classroom, resolving conflicts in an advisory session, mentoring a younger student, or rallying peers for a cause or event are some ways my children began fortifying their leadership skills. Athletics were also very instrumental for leadership development. Coaches helped nurture leadership in all the athletes, not just captains. My girls have helped mentor younger athletes on teams, had opportunities to run drills in a practice and organize team activities. SLS also encourages kids to lead by example. The values of kindness and inclusion help students become emotional leaders. My kids have learned to be better people and have helped others do so as well.
Ginny: I remember your first visit to St. Luke's. Looking back, what would you say your family has gained from being here?
Andrea: The first thing that drew us to SLS was the sense of community. People care about each other from the teachers to the students to the support staff. I have seen the community rally to help others and support each other through difficult times. There is a sense of belonging at SLS which creates a positive learning environment.
SLS has also offered my kids a top-level education. There is no complacency here! The faculty is constantly evaluating, researching, and changing to suit the needs of the students. They are always on the cutting edge, embracing improvements that will help kids learn better or more efficiently. They even adjusted the school schedule to better accommodate sleep needs and increase opportunities for help from teachers. The teachers here truly want the kids to succeed. They are always available for extra help and encourage kids to advocate for themselves and be active participants in their educational journeys.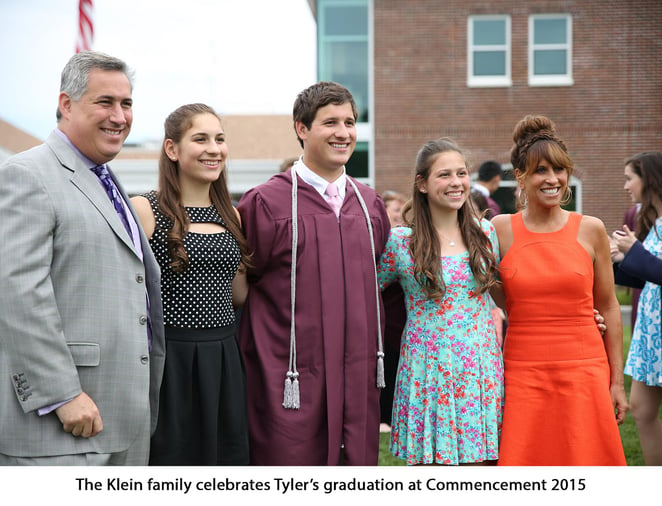 You may also like The Paths to Yale featuring alumni interviews.


St. Luke's is a private, secular (non-religious) independent school in New Canaan, CT serving grades 5-12. St. Luke's mission: An exceptional education that inspires a deep love of learning, a strong moral compass, the commitment to serve, and the confidence to lead.
Get our latest blog posts!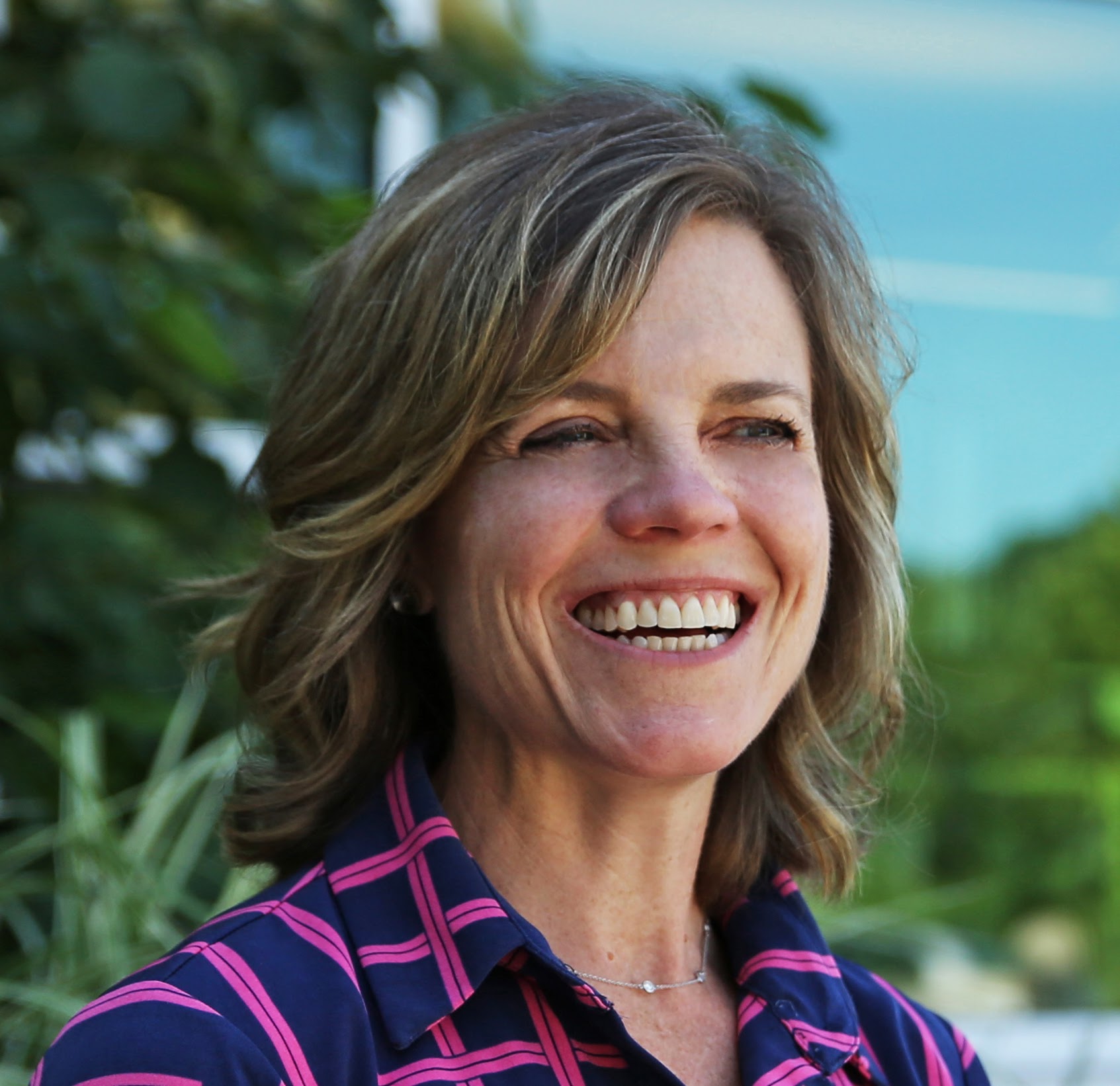 Ginny Bachman retired as St. Luke's Director of Admission & Financial Aid in the summer of 2022. She joined St. Luke's in 2008. Ginny enjoyed connecting with parents and students and watching each family's evolution through the years.