Last week, St. Luke's welcomed students back to the Hilltop for Orientation and today we completed the first full-week of classes. It's been heartwarming to see so many familiar faces, smiles evident despite the ubiquitous masks. My mornings were spent in Be Kind Plaza watching students reconnect with classmates and teachers—figuratively jumping into each other's arms.
As I watched these reunions I thought, what a gift to be together.
And what a gift that all the planning by St. Luke's faculty and Information Technology team has allowed every family to choose whether to be on the Hilltop or join in from home.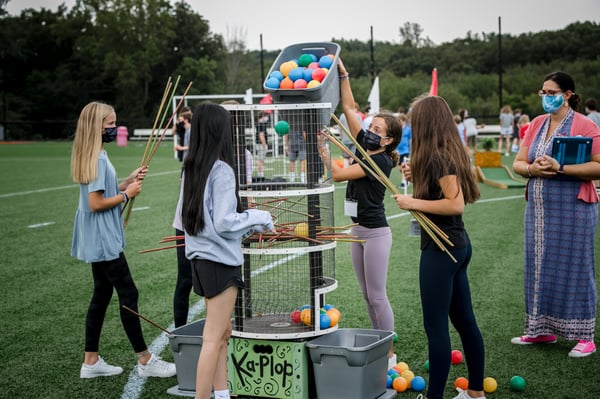 Of course, there have been challenges. There were snafus with our new SchoolPass Wellness Check, we've experienced traffic congestion at pickup and we had to send our first confirmed COVID communications to families. Nothing about reopening a school during Coronavirus is easy, but we entered this year SLSReady with clear health and safety measures that made our wish to return to the Hilltop into a reality.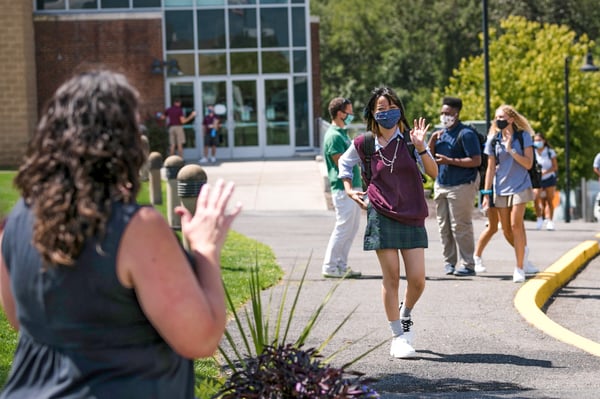 I've led many school openings in my 39 years as an educator (19 of those as St. Luke's Head of School), but returning to school this year is different from anything I've experienced before. The six months of separation made the coming together all the more meaningful. For me, there could be no greater gift than our community coming home to St. Luke's.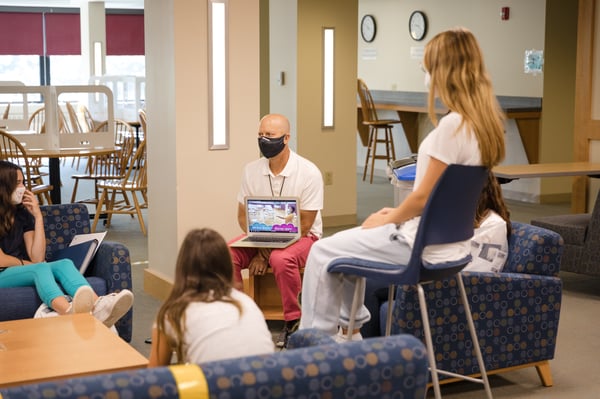 To see more of the experiences from St. Luke's orientation week and the first day of classes, click here for photos. You can also follow along with St. Luke's this year on our Facebook, Instagram, and Twitter pages.
St. Luke's is a secular (non-religious) private school in New Canaan, CT, for grades 5-12. St. Luke's mission is an exceptional education that inspires a deep love of learning, a strong moral compass, the commitment to serve, and the confidence to lead. St. Luke's Center for Leadership advances our mission by helping students develop exceptional leadership ability.
Get our latest blog posts!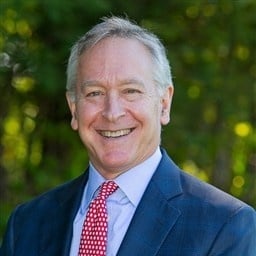 Mark Davis has been the transformative Head of St. Luke's since 2002. Known for his ability to inspire innovation while preserving tradition, Mark has been at the helm of St. Luke's exceptional rise. As a forward thinker, Mark focuses on what students will need to thrive in the future. He writes often about ethical leadership, deeper learning, and mindfulness in education.