Yesterday, I spoke with St. Luke's students about vaping. (Scroll Down for Video) It was just hours after many of us listened, almost numb, to the news of yet another school shooting. I had to wonder if this talk was appropriate given the horror that had just taken place.
Then, a New Canaan police officer arrived on campus. He explained that he just wanted to be a reassuring presence. His compassion and sense of community helped me to make my decision. We gathered our students, had a moment of silence, and then I proceeded with the talk.
That caring officer reminded me that the answer to violence and sadness is to care for each other. The best response to destruction is reinforcing goodness and kindness.
Yesterday I spoke with our children about vaping because we care deeply about their lives. We began with 7th-12th grades, and next week, I'll have a modified talk with our youngest students in grades 5 and 6.
St. Luke's Head of School Mark Davis Shares Facts About Teen Vaping
Sources:
E-Cigarette's Risks & Benefits-New York Times
Teen Vaping is Not What You Think -The Washington Post
Teens Pretty Sober Except for Marijuana & Vaping - NPR.org
Teens Embrace Juuling - NPR.org
The Teen Vaping Trend, What Parents Need to Know - Drugfree.org
Vapin Popular Among Teens, Opiod Misuse Historic Lows- DrugAbuse.gov
Nicotine & Tobacco as Subtances of Abuse in Children & Adolescents - American Academy of Pediatrics
Plain Old Vaping Gives Way to "Dripping" Among Teenagers - The New York Times
How To Talk with Teenagers About Vaping -The New York Times
Vaping Can Be Addictive & May Lure Teenagers to Smoking-The New York Times
---
St. Luke's is a private, secular (non-religious) independent school in New Canaan, CT serving grades 5-12. St. Luke's mission: An exceptional education that inspires a deep love of learning, a strong moral compass, the commitment to serve, and the confidence to lead.
Get our latest blog posts!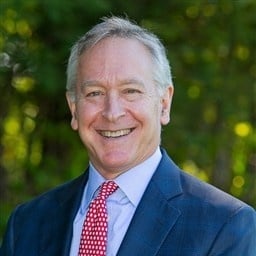 Before retiring in the summer of 2022, Head of School Emeritus Mark Davis was at the helm of St. Luke's exceptional rise over the last 20 years. As a forward thinker, and known for his ability to inspire innovation while preserving tradition, Mark was focused on what students will need to thrive in the future. He often wrote about ethical leadership, deeper learning, and mindfulness in education.