A letter from St. Luke's Head of School, Mark Davis
With a new school year quickly approaching, the normal lazy days of summer have filled up with planning, precautions, and new protocols - and, in spite of all of that...excitement. I'm excited to be back on our beloved Hilltop.
For me, this August has been about heartfelt endings and bright new beginnings.
Two recent endings call for our heartfelt emotions, as both Gareth Fancher and Troy Haynie have embarked on new chapters in their lives, Gareth after 40 years and Troy after 27. I want to thank Gareth and Troy for their dedication to St. Luke's, and for the caring wisdom they brought to their work with students, parents and colleagues. As I sit here in a school building even more quiet than it usually is at this time of year, the absence of these beloved, long-serving colleagues and leaders is palpable.
On Monday night, the Class of 2020 celebrated the end of their time at St. Luke's with friends, family and fellow graduates through a virtual commencement ceremony.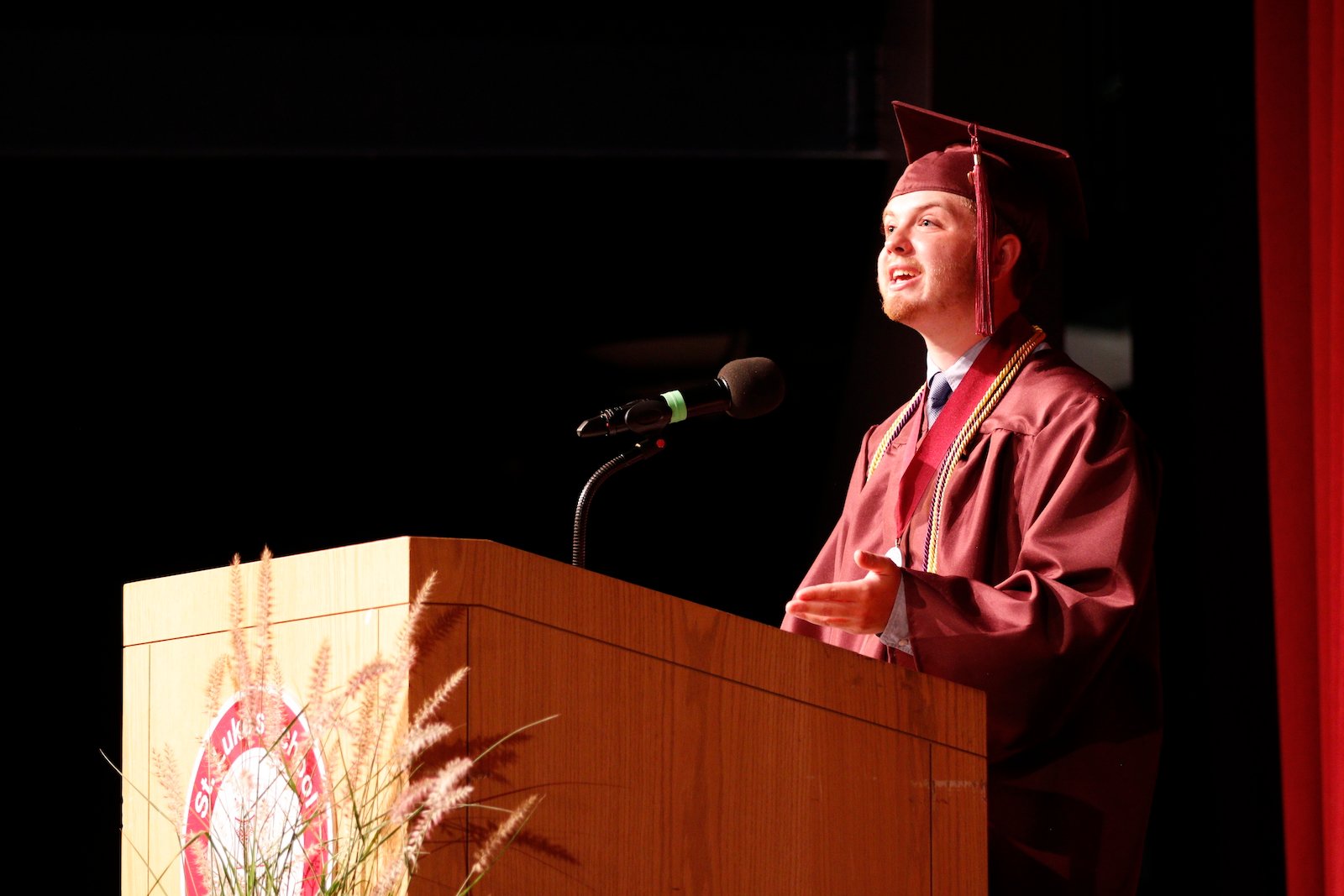 We heard the bagpipes and the Alma Mater, and we felt the "beautiful sorrow" especially poignantly when we figuratively embraced the graduates with The Road Home before the final sounds of the bagpipes. In between the music, Salutatorian Amelie Warneryd and Valedictorian Chris Walsh gave inspiring speeches, Caduceus dedicatee Camille Demarco Havens spoke with her customary blend of love and wisdom, Head of Upper School Liz Perry read the names of the members of the Class of 2020 (accompanied by a slide show of each graduate for those watching the livestream), and I offered remarks that included comments about each member of the graduating class. It wasn't the in-person ceremony for which we had hoped, but it was both moving and celebratory, as Commencement should be. We will miss these graduates, and always remember how they were tested and how they rose to the unprecedented occasion.
As these 81 new St. Luke's Alumni say farewell to venture into the world, 120 new students eagerly await the start of their St. Luke's journey later this month—deepening their love of learning, strengthening their moral compass, expanding their commitment to service, and growing their confidence to lead. I can't wait to welcome them, a sentiment shared by every member of the faculty and staff.
On the topic of leadership, I'm delighted to announce three newly appointed members of our leadership team, whose expertise and compassion have already added great value to the school community.
Katie Mersky, Dean of Middle School Students: Katie joins St. Luke's from Springside Chestnut Hill Academy (SCH) in Philadelphia, where she was the Assistant Head of Upper School. She had worked at SCH since 2012, and held the roles of Dean of Student Life, Director of Upper School Admissions, Upper School Field Hockey Coach, and teacher in both the English and Life Skills departments. Katie lives in Norwalk and outside of school she enjoys hiking and outdoor activities, reading mystery novels, and spending time with friends.
Jacqueline Nelson, Director of Equity and Inclusion: St. Luke's originally welcomed Jaci last June after a national search in partnership with industry-leading executive search firm Storbeck/Pimentel and many St. Luke's faculty, parents, students, alumni, and trustees. She joins us from The Hewitt School in New York City, where she served as the Director of Diversity and Inclusivity and led several high impact diversity and equity initiatives. Jaci has a decade of experience in independent schools, as both a teacher and administrator, and also served on the New York State Association of Independent Schools (NYSAIS) Diversity Committee. Jaci believes that inclusion "is not the job of one, but the work of many," and we look forward to carrying out that philosophy with her.
Kari Olsen, Director of Counseling Services: Kari joins us from the Yale Center for Emotional Intelligence, where she served as the Program Manager of RULER, a social emotional learning approach that infuses principles of emotional learning into schools. Kari has worked with school leaders, teachers, students, and families to develop curriculum, coach schools to implement the RULER approach, and evaluate program success. Prior to her time at Yale, Kari spent nearly a decade in the Fairfax County (Virginia) Public School System as a teacher, school counselor, and most recently, Director of Student Services.
It's been our pleasure to work with Katie, Jaci and Kari since July 1st, and we look forward to welcoming all of our new teachers and staff to campus beginning next week to begin the important training and orientation in preparation for the August 24th return of our students.
Speaking of August 24th, please remember the St. Luke's Social Contract ​(found in the SLSReady Reopening Plan) and Connecticut's executive order regarding travel to other states. In order to protect others, including St. Luke's families, teachers and staff, being in a state on Connecticut's restricted list for 24 hours or more will necessitate a 14-day quarantine at home upon return to Connecticut. That means household family members must return from a restricted state by August 9th for a student to return to the Hilltop on August 24th (and two days ago - August 3rd - to start preseason sports on August 17th). I can't emphasize enough how important it is for all of us to do our part to take care of each other and to keep St. Luke's strong. We've worked so hard to bring all of us back to the Hilltop; it would be a shame to undermine our efforts - and our health - by ignoring common sense protections.
And, while this summer certainly looks and feels a bit different from years past, I hope your family has embraced the extra time at home and found moments of joy, just as I have in FaceTimes with my granddaughters, long walks with Elisabeth, and summer reading. As always, I share my summer reading list in case it gives you any helpful ideas.
From all of us here at St. Luke's, we look forward to seeing you soon.
My Summer Reading List
False Assurances by Christopher Rosow (St. Luke's parent and trustee)
How To Be An Anti-Racist by Ibram X. Kendi
If Beale Street Could Talk by James Baldwin
In the Shadow of Statues by Mitch Landrieu
Me and White Supremacy by Layla Saad
Stamped by Jason Reynolds and Ibram X. Kendi
The Fire Next Time by James Baldwin
The Pioneers by David McCullough
The Splendid and the Vile by Erik Larson
These Truths by Jill Lepore
Threat Bias by Christopher Rosow
Me and White Supremacy by Layla Saad
St. Luke's is a secular (non-religious) private school in New Canaan, CT, for grades 5-12. St. Luke's mission is an exceptional education that inspires a deep love of learning, a strong moral compass, the commitment to serve, and the confidence to lead. St. Luke's Center for Leadership advances our mission by helping students develop exceptional leadership ability.
Get our latest blog posts!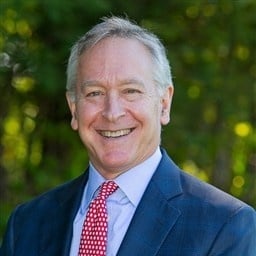 Mark Davis has been the transformative Head of St. Luke's since 2002. Known for his ability to inspire innovation while preserving tradition, Mark has been at the helm of St. Luke's exceptional rise. As a forward thinker, Mark focuses on what students will need to thrive in the future. He writes often about ethical leadership, deeper learning, and mindfulness in education. Mark is a member of the National Association of Independent School (NAIS) Board of Trustees.