How often do you hear people refer to mindfulness meditation as "clearing your mind," emptying it so as to escape from the stresses and distractions of the rest of your day?
Practically no definition of mindfulness could describe it less accurately.
Whether you are meditating or not, the practice of being mindful means paying better attention. It means becoming more aware of what's going on around you in the present moment while learning to focus your attention. Contrary to much popular wisdom, in mindful meditation we engage in an active practice, not a passive activity. Mindful meditation exercises the mind, just as running and cycling exercise the body. It's a "work-in" rather than a workout, as a teacher of mine often says.
Many also mistakenly think we disconnect—from humanity and our daily lives—when we meditate.
Wrong again.
In addition to training the mind to more skillfully pay attention and respond, meditation opens our hearts to all other living beings. Among other heart-opening feelings, it fuels our gratitude and compassion for others, creating what Buddhists call metta, or lovingkindness. That real kindness—what I called "deep, authentic kindness" in my Honor Code talk in September—turns our compassion for others into action. Way bigger than politeness and good manners (as important as those are), real kindness connects us and compels us to act on behalf of others rather than merely feeling sorry for them.
That's why we have placed mindful, contemplative practices—including meditation—in our toolkit for teaching leadership to St. Luke's students (that's me below leading a fifth-grade class in a morning meditation—something they do every day).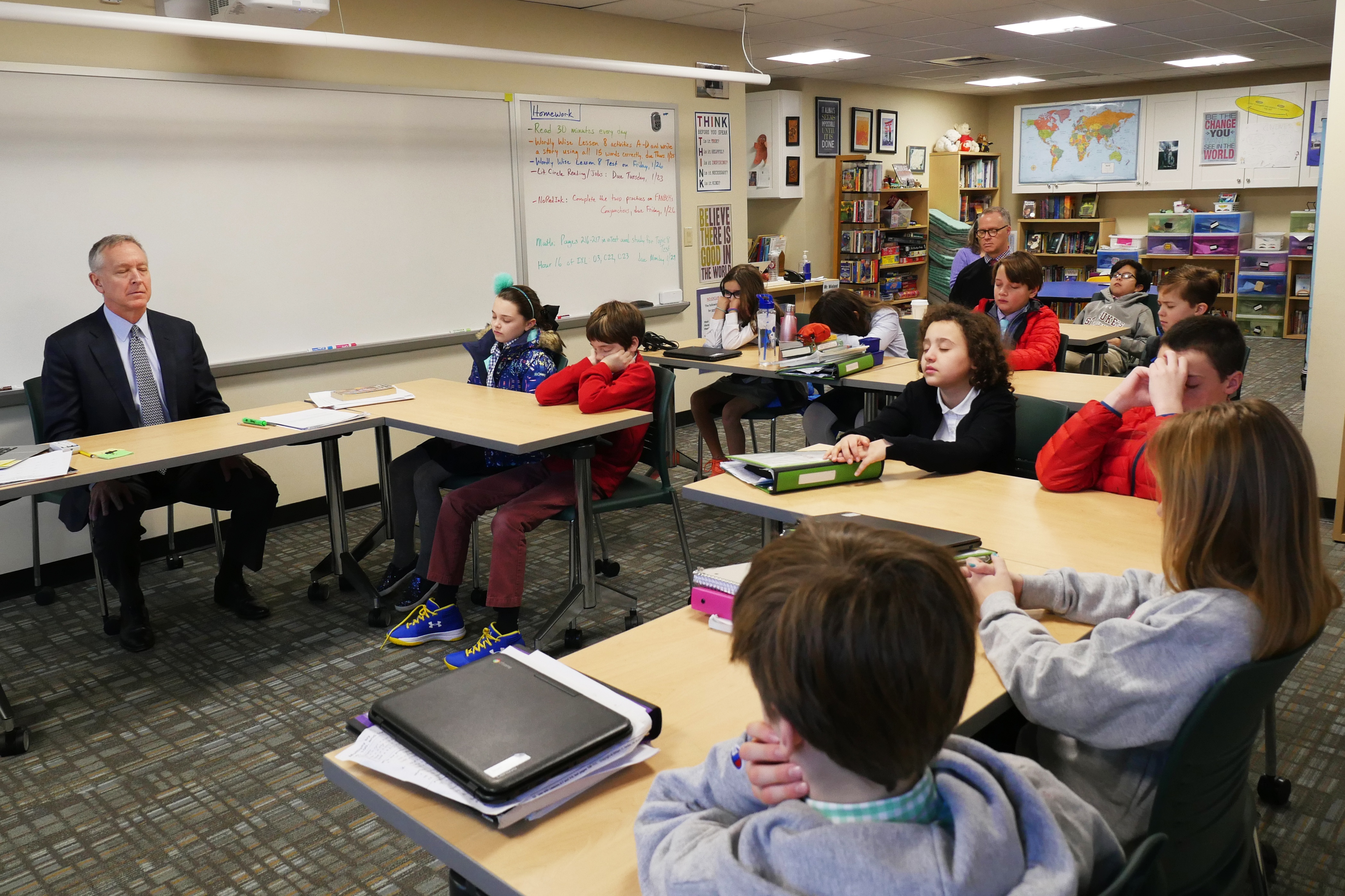 When elected leaders send prayers to victims and families after another mass shooting, those needed prayers quickly become hollow when not followed by meaningful action. Disheartening and disillusioning, that is not the kind of leadership we hope to see from St. Luke's graduates.
St. Luke's Center for Leadership Director, Dr. Bramlett, often says we need to think of leadership as a verb. I believe St. Luke's students will feel the compassion that comes from connection to all living beings. I hope they will skillfully pay attention while leading the way to meaningful action on behalf of those who suffer.
More than caring "about" others, I hope they will care "for" others.
That's how they will find their voices and make a real difference.
That's how they will demonstrate St. Luke'sian leadership.
Save the Date: St. Luke's Mindfulness in Education Conference—6/9/2018.
Read Student Leadership in Action by Dr. Stephanie Bramlett, St. Luke's Center for Leadership Director.
---
Want to Study Better? Download Our Guide
Families new to St. Luke's can use the button below to download the guide. If you are a St. Luke's family, go to the Resource Board to access guide.
---
St. Luke's is a secular (non-religious) private school in New Canaan, CT serving grades 5-12. St. Luke's mission: An exceptional education that inspires a deep love of learning, a strong moral compass, the commitment to serve, and the confidence to lead.
---
Get our latest blog posts!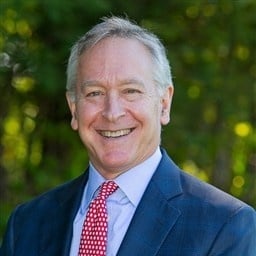 Before retiring in the summer of 2022, Head of School Emeritus Mark Davis was at the helm of St. Luke's exceptional rise over the last 20 years. As a forward thinker, and known for his ability to inspire innovation while preserving tradition, Mark was focused on what students will need to thrive in the future. He often wrote about ethical leadership, deeper learning, and mindfulness in education.