Above & Beyond—that phrase has become part of the St. Luke's fabric. It captures the sense of potential that permeates and distinguishes our school.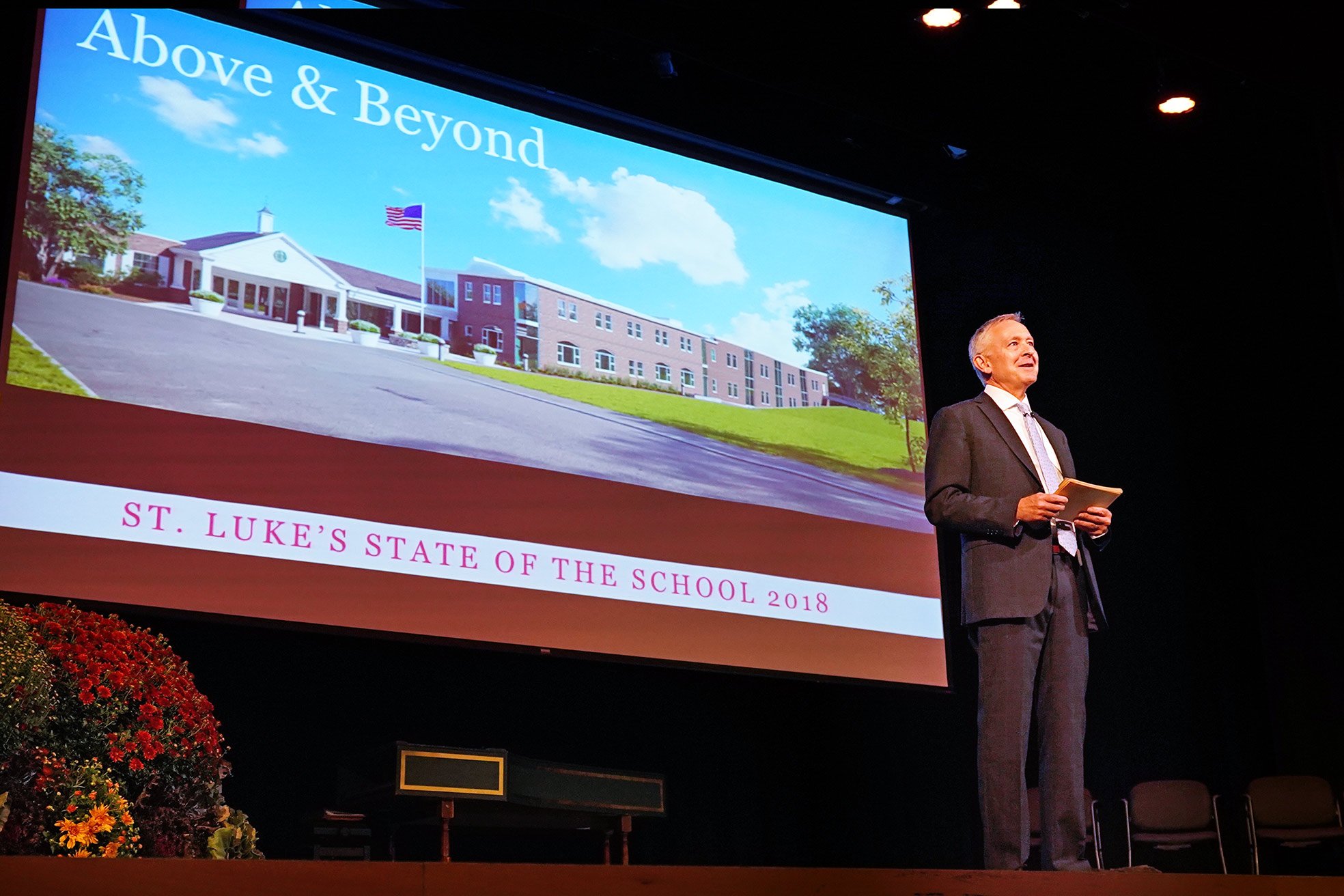 So began the 17th Annual State of the School. It's a night I will never forget. Our goal was to send parents home feeling connected to their children's experience and confident about St. Luke's direction. Based on the feedback received—in the moment and in the days that followed (see quotation below)—this goal was surpassed. Two prolonged standing ovations, vigorous nodding, clapping, laughter and yes, tears, all point to a State of the School that went Above & Beyond.
"The program was terrific last night! I loved all the fabulous videos – most especially the opening of the new Humanities wing which truly captured that first-day magic – and the Ted Talk style vignettes. They were all funny, articulate and powerful. Parents left with a great sense of the Learning Environment at the school, the culture, the direction. Mark, your talk about the detailed and careful process which supports the school's new initiatives was excellent. I thought James' talk about endowment was very powerful, and it resonated... I felt great pride and affection taking it all in...The spontaneous reactions by the audience to the reading initiatives, the new humanities wing, the new cell phone policy, the importance of the Arts and STEAM ("Take that Oxford Man!"), and recognition of great teachers/benefactors made me feel with certainty that the messages were well received and endorsed by our parent community." —Jennifer Foster, St. Luke's Parent & Trustee
If you were not able to attend the State of the School, please enjoy the video below. It's impossible to recreate the energy provided by over 350 enthusiastic St. Luke's parents in one room, but you will get the idea...
---
Get our latest blog posts!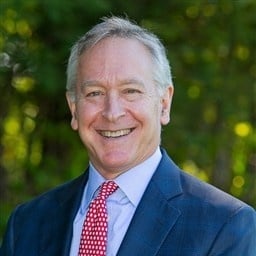 Mark Davis has been the transformative Head of St. Luke's since 2002. Known for his ability to inspire innovation while preserving tradition, Mark has been at the helm of St. Luke's exceptional rise. As a forward thinker, Mark focuses on what students will need to thrive in the future. He writes often about ethical leadership, deeper learning, and mindfulness in education. Mark is a member of the National Association of Independent School (NAIS) Board of Trustees.