It may be every high school athlete's dream, but getting recruited to a college team will be reality for a select few. Whether you compete at the college level or not, athletics can open many doors. A strong high school program prepares student athletes by providing a foundation that will serve them on and off the field, and throughout life.
(SCROLL FOR COLLEGE RECRUITING VIDEO BELOW)
If you want to be an exceptional student athlete, here's what really matters:
Team Above Self
Become fully invested in something larger than yourself. Be compassionate to teammates and sportsmanlike to opponents.
Prioritize Academics
Attack your schoolwork with the same intensity you bring to your game. Develop time management skills now to set up a work life balance you'll carry forward to college and beyond.
Disappointments Can Be Groundbreaking
It hurts to miss a goal or sit on the bench, but move on. Look inside for motivation and look outside for your next chance to help the team.
Leadership in All Positions - Even on the Sidelines
Model a good attitude, a strong work ethic, and encourage heart to be on display. Be willing to step in and hold others accountable.
Be a Student of the Game
Develop a fluid awareness of your strengths and weaknesses as an individual, and as a team. Do the same for your opponents. This enables you to tap into the energy of the game and wield it to your advantage.
Andy Towers is St. Luke's Varsity Boys Lacrosse coach. Andy coached at Yale and Brown, and was Head Coach at Dartmouth. If you hope to catch the eye of a college coach, take a moment to watch Andy's interview below.
Towers' Ten Tips: What Every Student Athlete Should Know About College Recruiting.
---
St. Luke's is a private, secular (non-religious) independent school in New Canaan, CT serving grades 5-12. St. Luke's mission: An exceptional education that inspires a deep love of learning, a strong moral compass, the commitment to serve, and the confidence to lead.
---
Get our latest blog posts!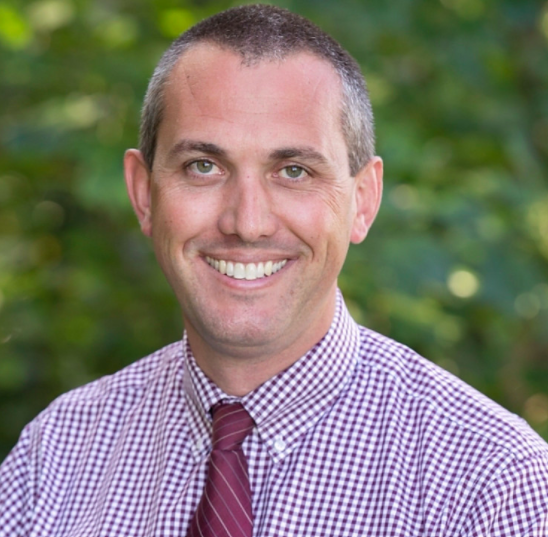 Mike West is St. Luke's Director of Athletics. Mike oversees 19 varsity and 23 Middle School teams at St. Luke's, where there is 90% participation in sports. Mike believes "there is no better expression of our strong sense of community than through the experience of athletics." Mike and his team are known for placing "the highest level of sportsmanship" above all.