Heading into break (with a bonus snow day) is the perfect time to remind ourselves to create time and spaces to be present with our children.
Last weekend, I hosted our Annual Fathers & Friends Breakfast. About 60 of us gathered to talk about raising children in the digital age. Many of us worry that, in a culture filled with distractions and disconnects, we risk losing our link with our children. We wonder: Are they growing up without the capacities for human connection, conversation and reflection that we developed in our analog childhoods?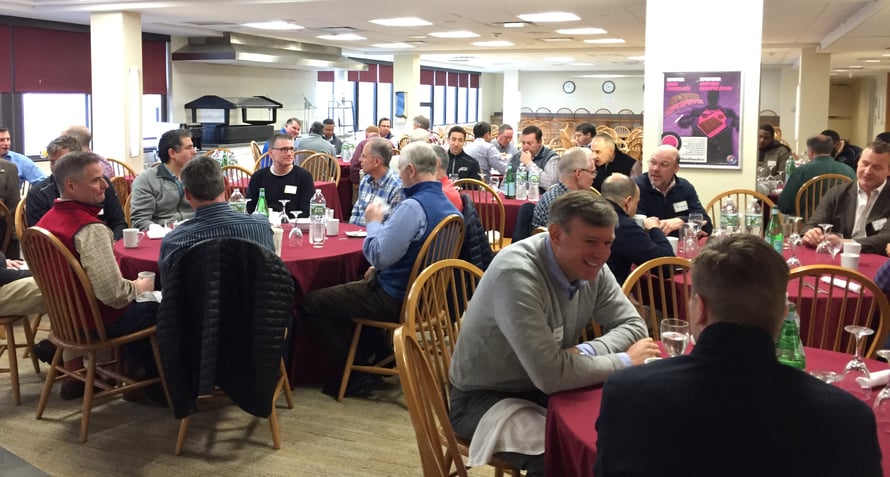 Fathers and Friends Breakfast
This was not an anti-technology talk—urging all to smash their cell phones. Most of us in the room are enthusiastic users of technology at work and at home. At the breakfast, we considered whether all that engagement with tech—among children and parents— was robbing us of something precious.
We were fortunate to have Max Grant – Sr. Pastor of Second Congregational Church in Greenwich – join us. Max spoke beautifully about human and spiritual connection and raised provocative questions about connecting as a community ("How do you build community if your town has no sidewalks?"). Max is married to Upper School Head Liz Perry, so I was hardly surprised by his brilliance and empathy (and humor).
After March break, St. Luke's and the Parents' Association will screen the documentaryScreenagers. I watched it with my administrative team and highly recommend it. A couple of administrators were concerned it sounded a bit anti-tech, so please view it with the lens I describe above: How do we embrace tech without losing something essential, and how might we use this opportunity to reflect on our parenting?
One last point Max and I tried to drive home—finding time to be present with your family does not have to be a controlled, orchestrated affair (tickets to a show, formal family dinner, etc.) or a desperate attempt to carve out "quality time." It can be driving to the market or challenging our child to a video game match. Hang out on the couch and talk (or not)—even if someone is snapchatting between live chatting. Take the pressure off, let the steam out. Time together will lead to connection.
Happy break to all. Send me a note if you have a family connection moment you'd like to share. If you're up for a good book, I enjoyed Reclaiming Conversation by Sherry Turkle.
---
St. Luke's is a private, secular (non-religious) independent school in New Canaan, CT serving grades 5-12. St. Luke's mission: An exceptional education that inspires a deep love of learning, a strong moral compass, the commitment to serve, and the confidence to lead. Come visit us!
---
Get our latest blog posts!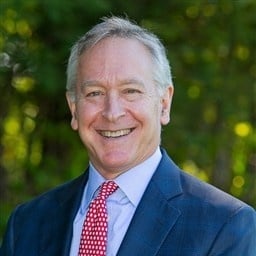 Mark Davis has been the transformative Head of St. Luke's since 2002. Known for his ability to inspire innovation while preserving tradition, Mark has been at the helm of St. Luke's exceptional rise. As a forward thinker, Mark focuses on what students will need to thrive in the future. He writes often about ethical leadership, deeper learning, and mindfulness in education. Mark is a member of the National Association of Independent School (NAIS) Board of Trustees.