Don't miss this signature St. Luke's event. January 18-19, 2019. Register today.
St. Luke's Hackathon is open to all 5-12 grade students—from any school!
No engineering skills required—just come ready to learn something new.
Make it Better is the designLab's motto and the call to action for St. Luke's Hackathon.
Students participating in the Hackathon will strive to "Find a way to make the world a little better—for humanity, yourself, your dog or a random stranger. All you need to do is identify a problem, begin imagining how to solve it, and you're well on your way to hacking. You then have 30 uninterrupted hours to begin to make your idea a reality!"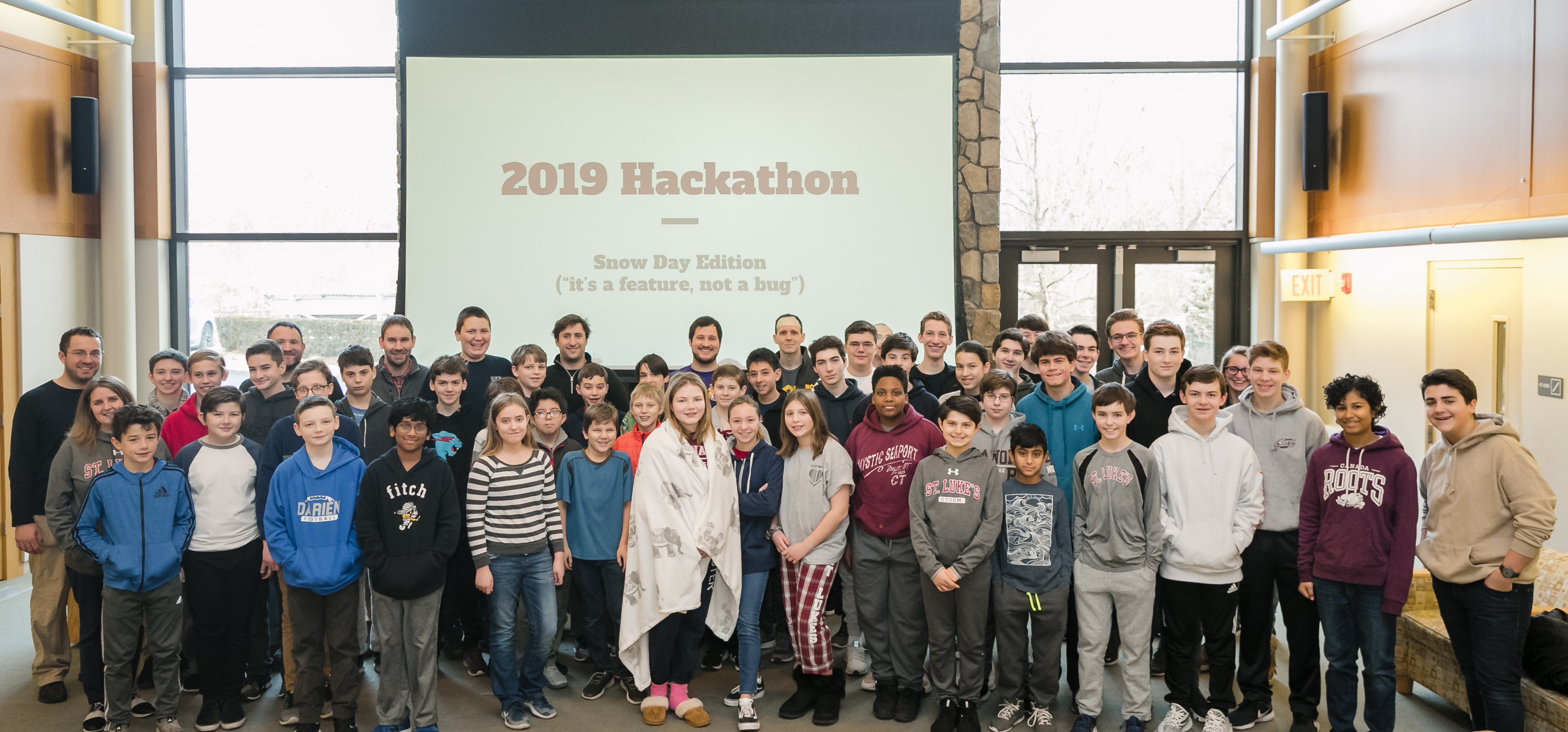 Hackathon 2019
The Prospector Theater—An Inspirational Partner
This year, we'll draw inspiration from the Prospector Theater— a first-run movie theater providing meaningful employment to adults with disabilities. Prospector employees, called Prospects, will present some of their work challenges via video (see below) and in person at the Hackathon. Students will have the option of attempting to solve one of the Prospector's challenges - or choosing to pursue their own ideas unrelated to the Prospector.
Watch Prospector Theater Challenge #1: Get The Popcorn in the Bag


Fun fact: If you go to the Prospector Theater between now and the Hackathon—the pre-show video features St. Luke's Hackathon 2020!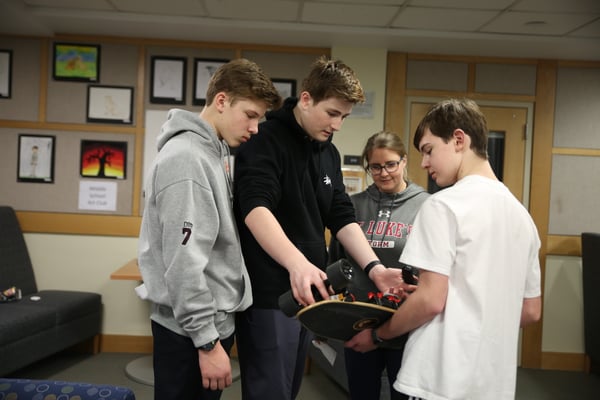 Hackers work on ideas at Hackathon 2019. See full photo galleries.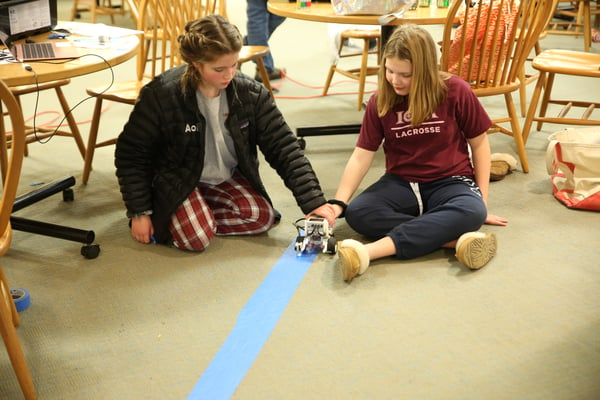 Three Top Reasons To Be Part of Hackathon 2020...
It's a rarity. Hackathons are not uncommon at the college level or in the tech world—but a 5-12 school holding a true Hackathon? That's something you won't see every day and it's worth experiencing. Also rare, 30 uninterrupted hours dedicated to learning something new with the help of experts.
It's for everyone. No engineering or coding expertise is needed. If you can come up with an idea, you can figure out how to move it forward, make some mistakes and eventually, make it better. Parents can join too, as observers or as a Hackathon Volunteer or Mentor.
It's a powerful shift. More important than what's created is the mental shift from "I'm a consumer" to "I'm a creator. I can see a problem and I can create a solution. I can make it better."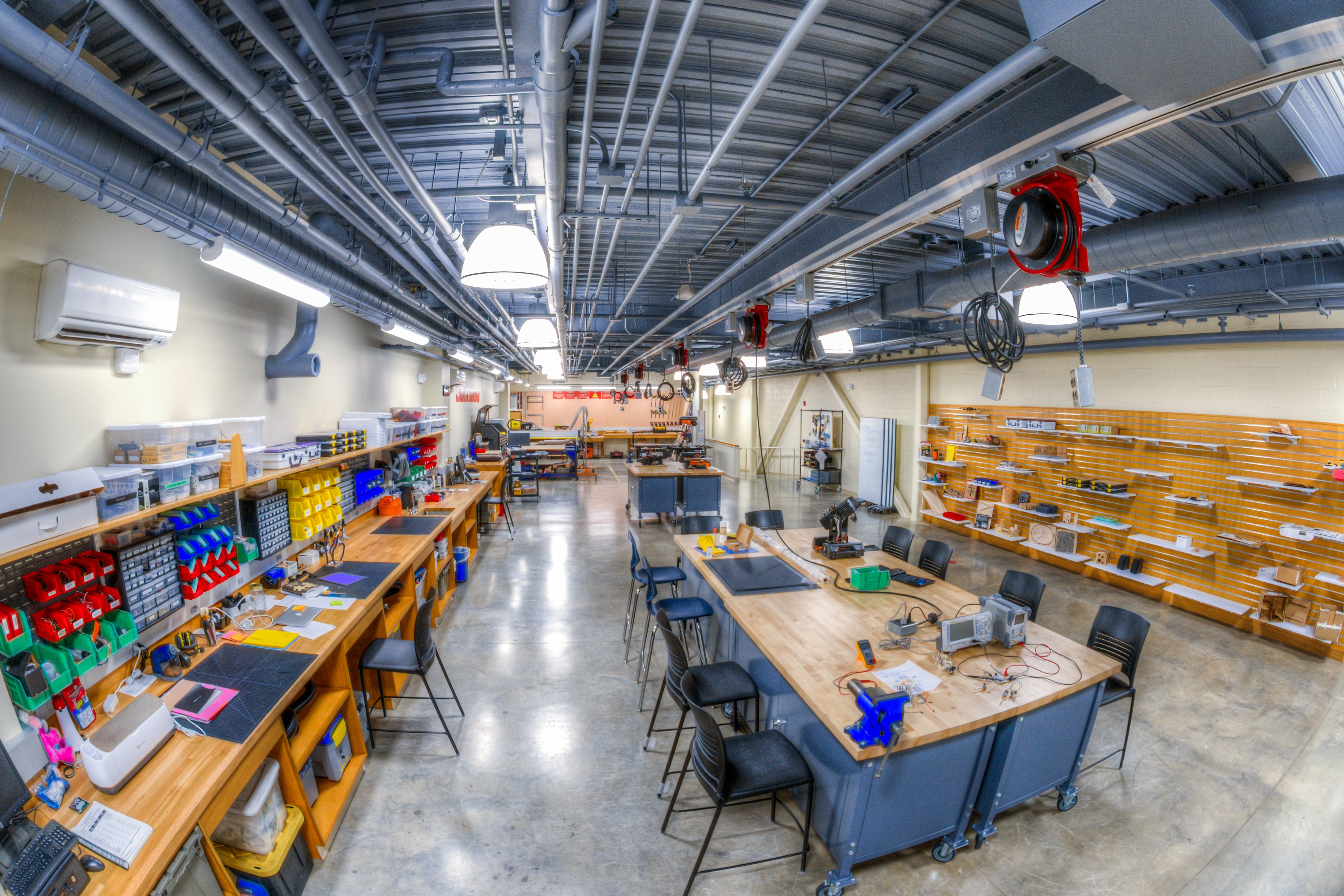 St. Lukes' designLab includes unparalleled fabrication space—available to Hackathon participants.
For more information and to register: St. Luke's Hackathon 2020
St. Luke's is a private, secular (non-religious) independent school in New Canaan, CT serving grades 5-12. St. Luke's mission: An exceptional education that inspires a deep love of learning, a strong moral compass, the commitment to serve, and the confidence to lead.
Get our latest blog posts!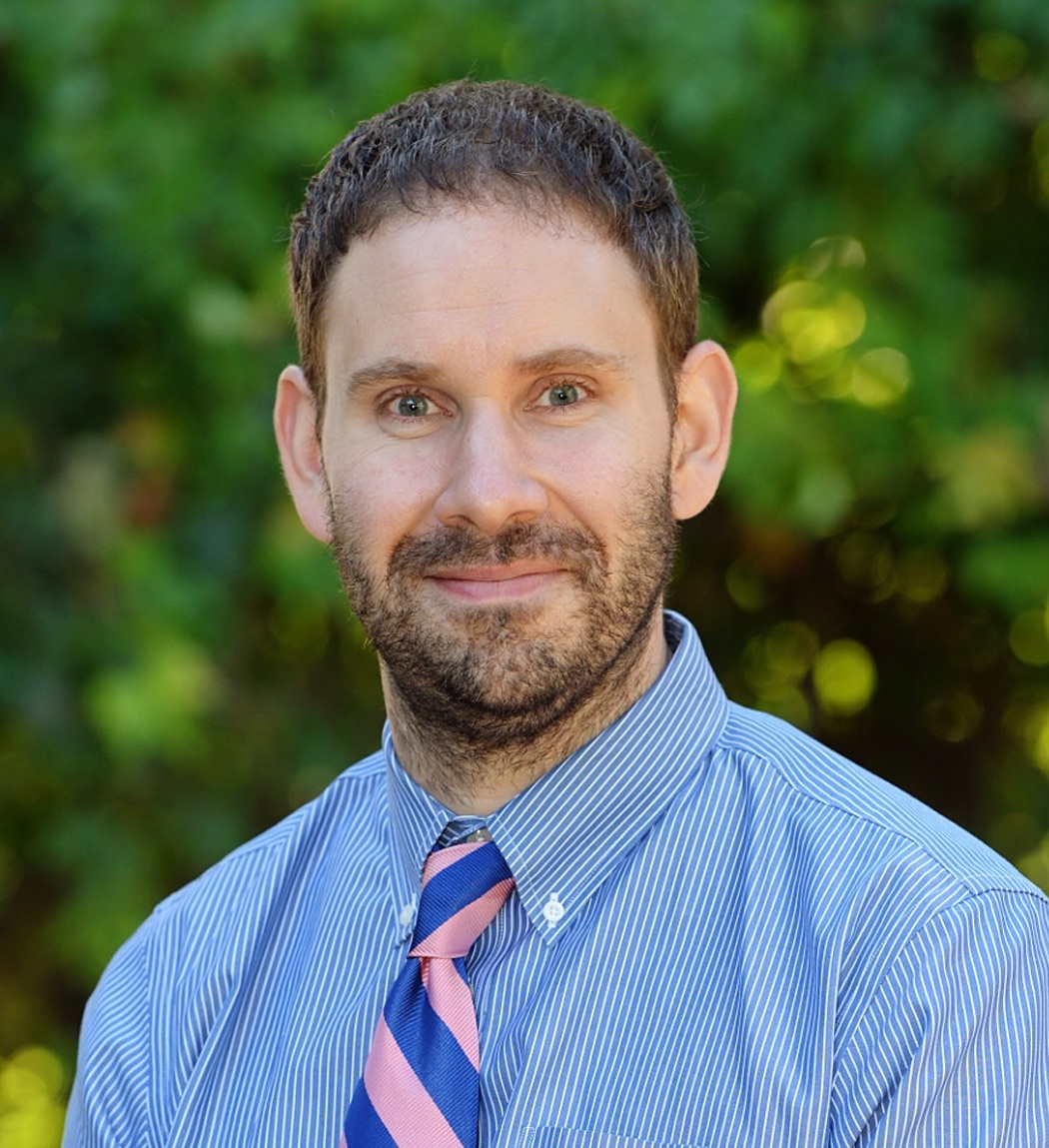 Michael​ Mitchell is the Director of St. Luke's designLab, part of St. Luke's Center for Leadership. The designLab mission is to increase creative problem-solving abilities through engineering, computer science and design thinking. ​Michael believes students thrive when given the power to solve challenges and enjoy some "hard fun".​