St. Luke's 89th Commencement Exercises were as beautiful, as emotional and fulfilling as any I've had the honor to lead. After 16 St. Luke's Commencements, one might think some level of desensitization might set in. On the contrary; I seem to feel more emotional, more moved by this day and what it symbolizes with each passing year. Below are portions of my parting remarks to our graduating seniors and a gallery of photos from the day. By next year's Commencement, I may need to carry a box of tissues around with me.

---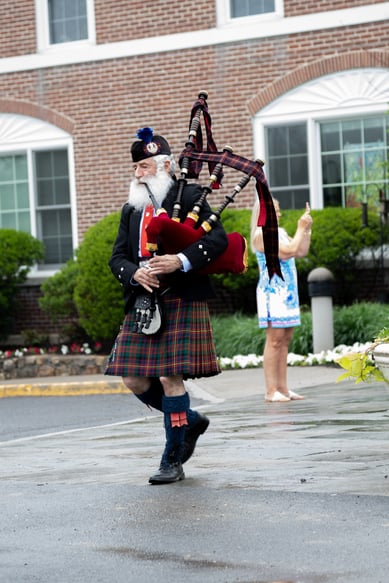 In a few minutes the bagpipes will sound, the faculty and I will file out, followed by you, and high school will be over. As excited as they are about your accomplishments and your futures, your parents are also dreading the sound of those bagpipes because it broadcasts the fact that things will never be the same again. Our hopes and dreams for you seem filled with possibility, and yet we might rather cling to you, have you sit here for a few more minutes - live with us just a little longer—rather than release you to the world and us to ourselves. The power and optics of this school ritual—called Commencement—remind us of that duality.
Though he wasn't thinking of school in his poem "Little Gidding," T.S. Elliot expressed the duality of Commencement when he wrote "...to make an end is to make a beginning."
You have made a good end. Now it's time to consider your new beginning. What will that look like? What will that be? Will you be generous of heart and mind? You've begun to find your own voice—will you use it to make a difference in the world, to exert real kindness rather than simple politeness, to combat injustice rather than be a bystander, to engage in civil discourse, even—or especially—with those whose opinions differ from yours?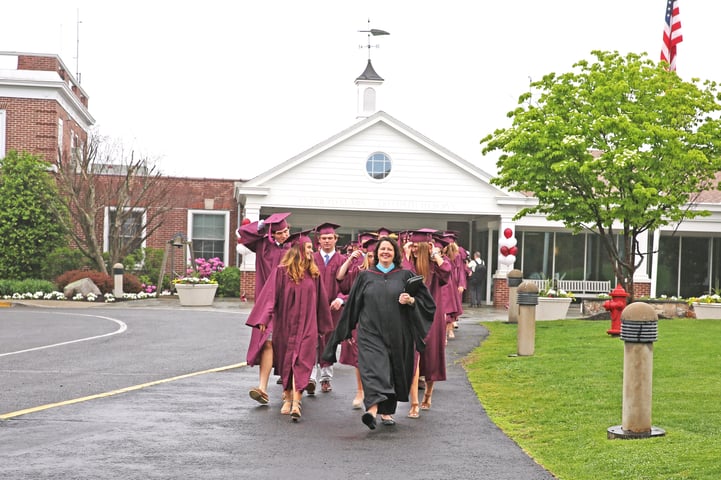 Our school's mission—a deep love of learning, a strong moral compass, the commitment to serve, and the confidence to lead—calls on us to encourage in you something more, something deeper and truer, something bigger than any of us as individuals, something that reminds you that happiness and fulfillment have everything to do with who you become, and very little to do with what you become. But whatever you achieve in your lives, remember to seek out communities like this one. Places that offer you connection, the feeling of rootedness, and the timeless values of St. Luke's.
Whatever the circumstance, remember this school. Remember St. Luke's, both the people who have guided and cared for you and the mission that calls all of us to become our better selves. Remember that here we asked you to construct a strong moral compass...within yourself. It's there. Use it. Whenever you feel untethered, remember St. Luke's.
I hope St. Luke's has taught you that, by your ethical and moral example, or by giving the gift of time, or simply by a word of encouragement, you can improve the world or enrich someone else's life. These seemingly small actions might not be measurable. They might not be recorded by historians, or get your face carved onto Mt. Rushmore, or get you into college. But they do form the core of great leaders, and, just as important, truly GOOD people. And they will make a difference.
I hope you leave the Hilltop knowing you can and should make a difference.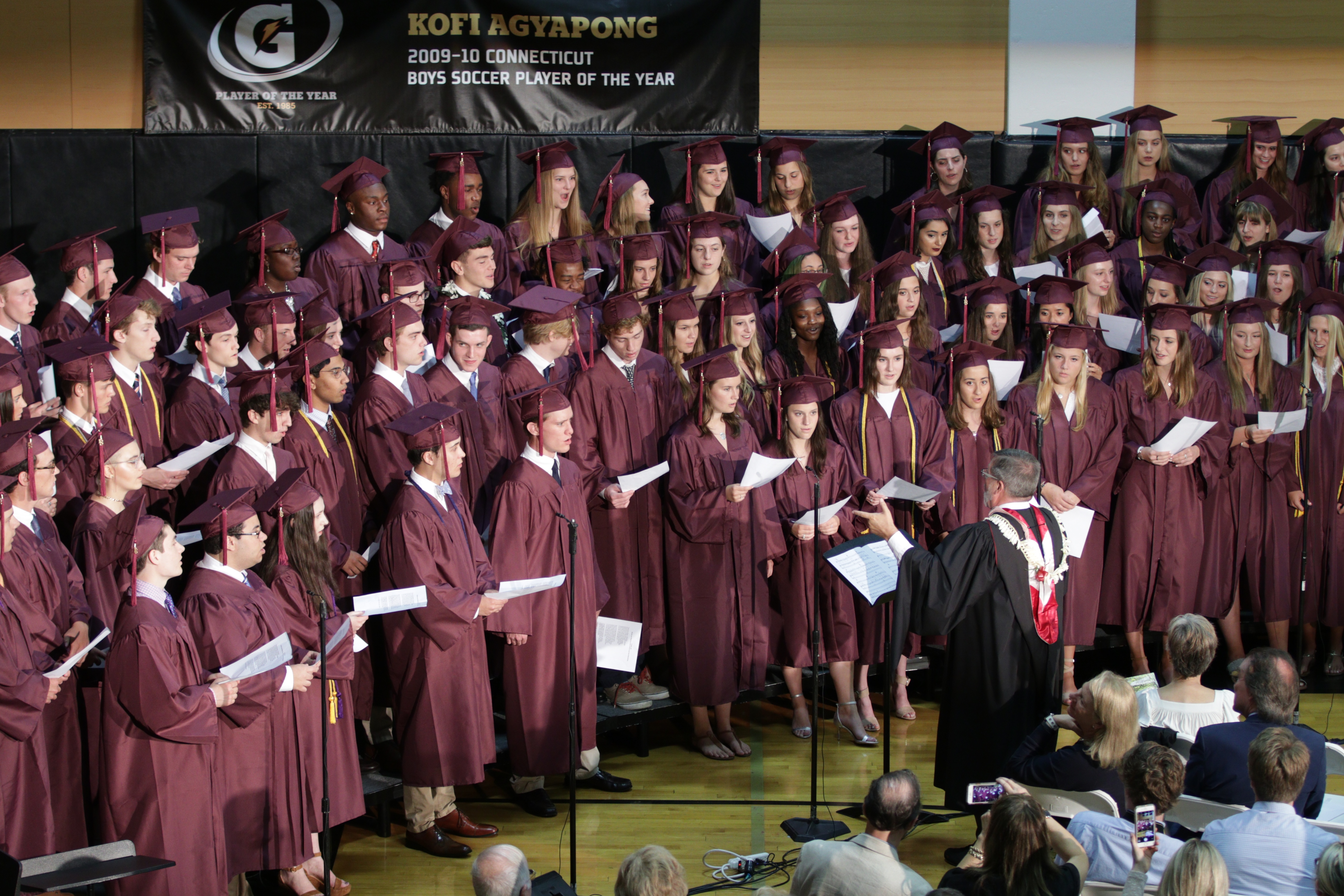 As you go forth, remember your talents and the blessings of your St. Luke's education. Remember these, and know that your talents and your education confer upon you the opportunity to make a difference by serving. Discover the wonderful irony that through service to others you find personal fulfillment. Rather than reducing your own prosperity, the act of giving actually makes you stronger, happier, and more successful in life. And, not least, it honors and gives meaning to your school's motto: "Enter to Learn. Go Forth to Serve."
Go forth, then, but return often. Congratulations to all of you.
View the Commencement 2018 photo gallery.
See the colleges & universities St. Luke's graduates attend.
Read the feature story in the New Canaan Advertiser.
---
St. Luke's is a private, secular (non-religious) independent school in New Canaan, CT serving grades 5-12. St. Luke's mission: An exceptional education that inspires a deep love of learning, a strong moral compass, the commitment to serve, and the confidence to lead.
Get our latest blog posts!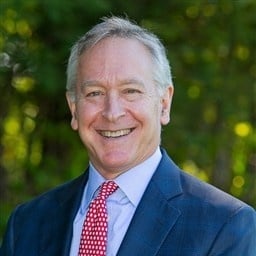 Mark Davis has been the transformative Head of St. Luke's since 2002. Known for his ability to inspire innovation while preserving tradition, Mark has been at the helm of St. Luke's exceptional rise. As a forward thinker, Mark focuses on what students will need to thrive in the future. He writes often about ethical leadership, deeper learning, and mindfulness in education. Mark is a member of the National Association of Independent School (NAIS) Board of Trustees.