When St. Luke's World Language Chair Jon Shee discovered alumna Megan Evershed '15 was teaching French to refugees—in France—he spread the word. The following interview with Megan gives insight into a young woman already making a difference in the world.
St. Luke's: Where and what are you studying?
ME: I'm in France studying for a dual bachelor's degree between Sciences Po University and Columbia University. The Sciences Po campus is in Reims in the Champagne region of France. It's about a 45-minute train ride outside of Paris. This is my last semester in Reims. I spend two years in France before going to New York for my final two years.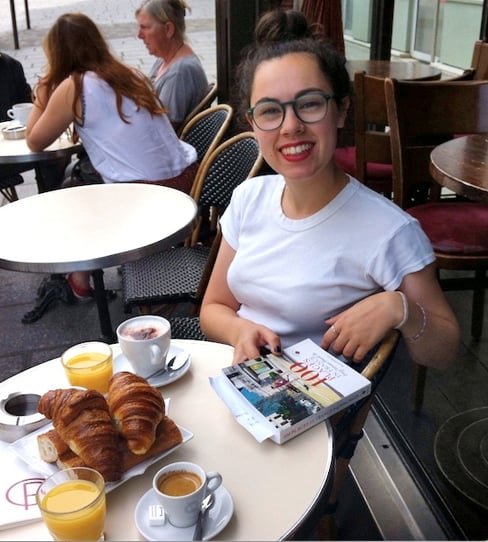 St. Luke's: You've been teaching French to Syrian refugees. How did that come about?
ME: I'm part of an organization called Interagir that works with refugees on my campus. Interagir essentially translates to "interact." The whole ethos behind the organization is to engage with refugees and welcome them to Reims. One of the programs we run is a French language education course, which began in November. So, basically, a partner and I have been working with a Syrian refugee family, teaching them beginner's level French to help them integrate into their new environment. The organization is a Sciences Po Reims organization, so it's run through the school. We're in partnership with l'Armée du Salut, which is the French version of the Salvation Army.
St. Luke's: Can you describe your experience?
ME: The experience has been deeply gratifying. It's heart-warming to watch my family grow, not only in their language skills but also in their confidence. Despite the difficulty we have in communicating with each other (we don't share a common language, their native language being Arabic and mine being English), I've still learnt so much about them and their experiences. Having even the smallest positive effect on their life is an honor. I teach a family made up of two parents and two children. The children are aged two and four, so we've only done very basic things with them (counting and greetings), and we focus largely on the parents. My partner and I have become very attached to the family and really look forward to going to see them every week. Recently we ended up staying at their apartment for four hours, speaking a mash-up of three different languages, and they invited us to stay for dinner. It was the first Syrian dinner I had ever eaten and it was such a lovely moment to share food and stories with them. In truth, they're teaching me just as much as I'm teaching them.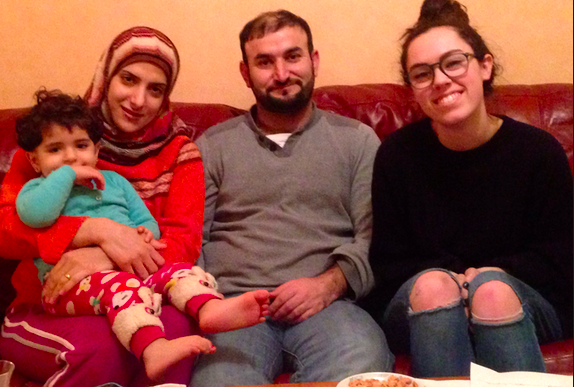 St. Luke's: Any other thoughts to share with your St. Luke's community back home?
ME: In this current climate, with xenophobia and Islamophobia rearing its ugly head in Western countries like the United States and France, it's so important to keep a positive attitude and be active. It's easy to slip into indifference if the circumstances don't affect us. It's easy to slip into despondency if we fill discouraged by the status quo. Working with my refugee family has really inspired me to remain optimistic for the future because they themselves are so positive, and if they can still be so happy after all they have suffered and lost, then we should all strive to be so too.
St. Luke's celebrates Megan for living the mission with her love of learning, strong moral compass, commitment to serve, and confidence to lead. St. Luke's is a private independent school in New Canaan, CT serving grades 5-12. St. Luke's mission: an exceptional education that inspires a deep love of learning, a strong moral compass, the commitment to serve, and the confidence to lead. Come visit!
Get our latest blog posts!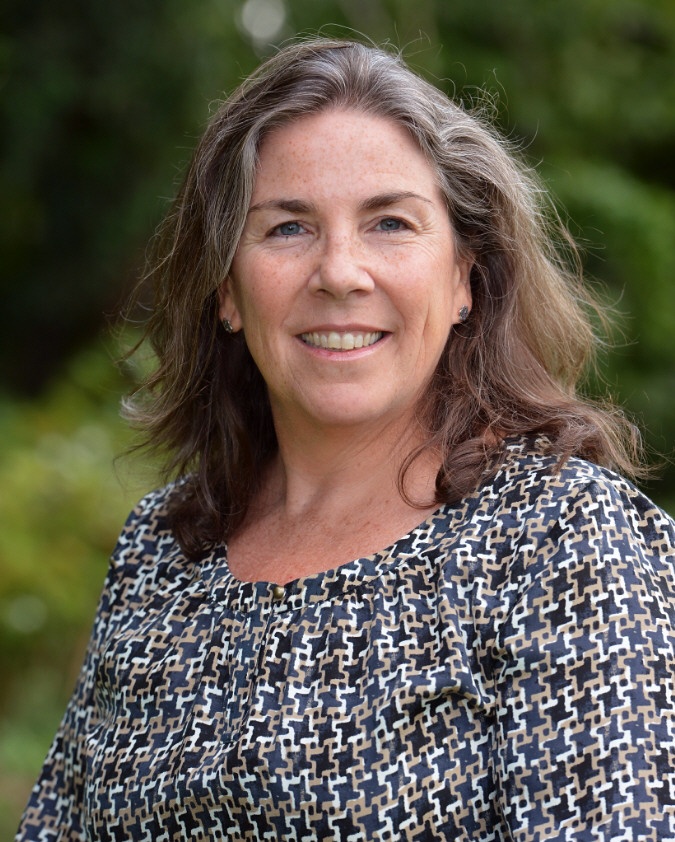 As Director of Marketing & Communications, Nancy and her team are the storytellers at St. Luke's. Nancy's extensive marketing background includes fourteen years as the Executive Brand Director at Forbes Media.