It's always good to be here, but this year the return of the St. Luke's community is bringing me extra, deeply appreciated comfort.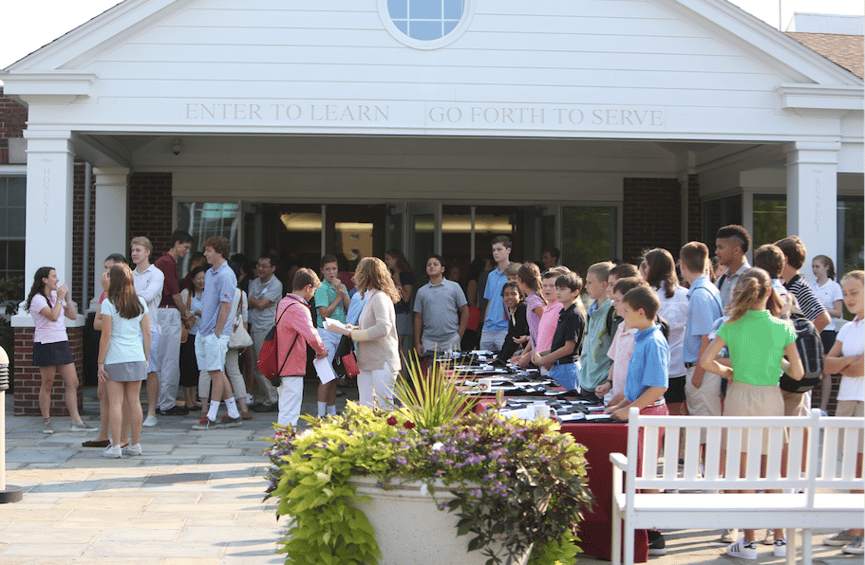 Greeting new students and families during New Student Orientation
The summer was unsettling: Charlottesville, North & South Korea, Hurricane Harvey, a divided government and what feels like ubiquitous unrest. Constant reminders that though my family is around me and safe, many others around the world—and right next door—are not safe and secure.
I confessed to our faculty that I have been feeling unmoored. What's happening in the world?
But the return to school, and more specifically, to our mission, has reconnected me to purpose. It has become an anchor.
An exceptional education that inspires a deep love of learning, a strong moral compass, the commitment to serve, and the confidence to lead.
These words light the way in our little piece of the world. These words will shape the education of the 567 young people who entered our school today. And—if we do our jobs right—when they leave St. Luke's, they will have the smarts, confidence and compassion to go forth and serve and make the world better than it is right now.
That thought has turned anxiety into optimism. The potential for good streaming through these hallways right now is breathtaking. So let's get to it.
Get our latest blog posts!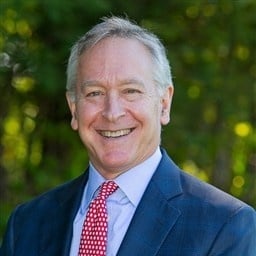 Mark Davis has been the transformative Head of St. Luke's since 2002. Known for his ability to inspire innovation while preserving tradition, Mark has been at the helm of St. Luke's exceptional rise. As a forward thinker, Mark focuses on what students will need to thrive in the future. He writes often about ethical leadership, deeper learning, and mindfulness in education. Mark is a member of the National Association of Independent School (NAIS) Board of Trustees.