As a teacher, I always hope students will find my classes engaging, entertaining, and thought-provoking. I know from my own education that the lessons I remember best were great experiences.
I created Cut the Rope six years ago with the hope that learning would happen naturally while students are truly having fun. It's based on the Cut the Rope video game. We start the project by watching the video game and examining where physics concepts come into play:
Gravity, friction, inertia, mass, tension, and rebound and three simplified rules from Newton's Laws of Motion:
1. Change = Force / Force = Change
2. F=MA Force = Mass X Acceleration
3. Force = Force.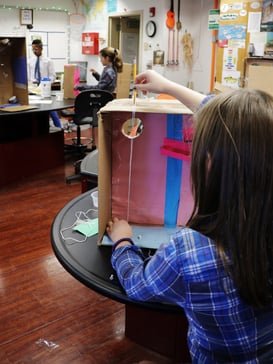 Next, I challenge the students to turn the digital game into a hands-on, analog experiment. They get a project packet and corrugated cardboard to build their arcade-style games. Then, I basically let their minds run wild for three weeks.
Cut the Rope is fueled by all the learning that has taken place since the beginning of school, including simple machines we built using Lego Education and our computer science unit.
The culmination of all this experimentation, building, and trial and error, is a presentation of the finished projects to classmates, teachers and visiting parents. Students hold their breath as they demo their games for the crowd.
Visitors are often floored by the thinking and execution demonstrated by fifth grade students—using the same physics concepts 8th grade students apply in their work.
I believe this is learning that will last. It's incredibly rewarding to see young students excel when pushed a little past their perceived boundaries.
Visit Us: Learn more about our 5th grade science program and more—join a small group tour of St. Luke's led by our students.
---
St. Luke's is a private, secular (non-religious) independent school in New Canaan, CT serving grades 5-12. St. Luke's mission: An exceptional education that inspires a deep love of learning, a strong moral compass, the commitment to serve, and the confidence to lead.
Get our latest blog posts!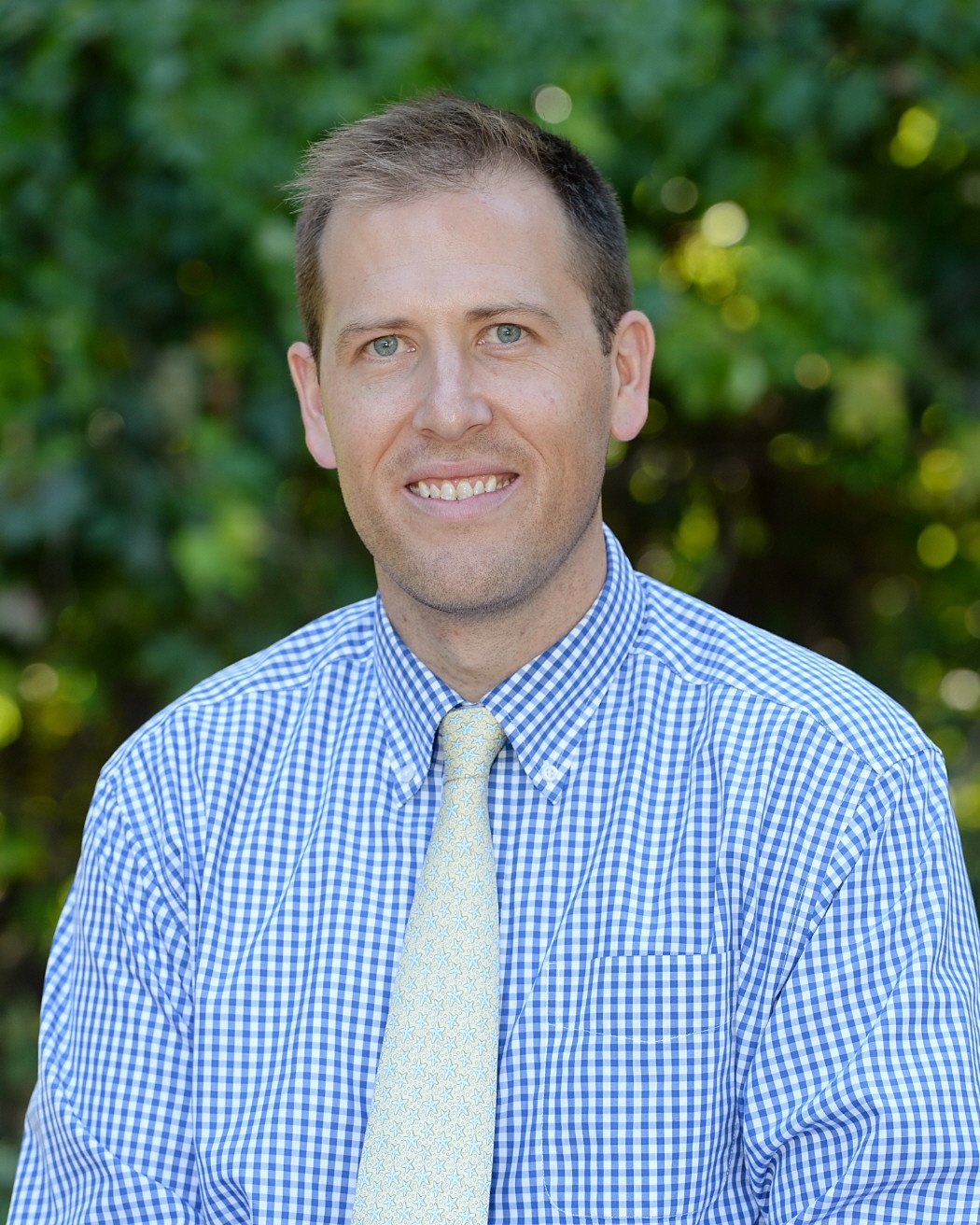 Chris Mantz teaches 5th-grade science, technology, and math. He also enjoys connecting with students as an advisor and coach (baseball and soccer).